When Time Is Tight, We Go for Healthier Fast Food Options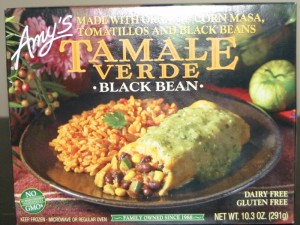 This has been an exceptionally rough and busy week at Our Little House.
I will write more on that for next Tuesday's post; I cannot yet put my thoughts and feelings about this week's events to paper.
As I've written, we've gone to a 99% plant based diet most of the time (my one weakness is still Ranch dressing, and Dale will eat some dairy and meat every once in a while. We both still have the occasional piece of fish).
Eating healthy requires menu planning and shopping. In the rural area where we live, the unnamed retail giant rules, and it isn't always easy to buy healthy food, especially organics without pesticides and GMOs. Our health food store options are 50 minutes away, and they both have limited store hours.
So what do busy, two-income wage earners who want to eat healthier do when it isn't always feasible to look for recipes, plan menus and shop?
We do what most American households do; we eat fast, processed food.
No, we haven't been grabbing a burger or prepared chicken in the deli. We've been buying Amy's organic vegan and vegetarian frozen foods. I don't remember how I came across Amy's, but I had already discovered them when my acupuncturist/herbalist told me he indulges in a frozen burrito from Amy's when time is tight.
We have always been fans of Mexican food. We had the opportunity to grow up in a railroad town, and there were many Hispanics in our neighborhood who not only shared their food stuffs with our parents and grandparents at work, but their recipes as well. My dad would make large batches of burritos to freeze for our lunches based on recipes given to him by a coworker. My husband's "family" taco sauce recipe was given to his grandmother by someone she worked with.
As well, we had some great restaurants from which to choose, and we spent a lot of our discretionary income on food. Two of the best years of our dining lives were when an authentic Mexican restaurant opened down the street within walking distance of our house. Of course, they were probably two of the unhealthiest years of our lives as well.
When we moved here, to a rural small town, we craved the Mexican food we left behind in the city. I learned to cook more recipes at home, which began our quest to eat healthier.
One of our favorite Amy's brand meals is a black bean vegan tamale covered in tomatillo sauce with rice. I whip up a batch of guacamole and open a can of vegan organic refried beans, heat a couple of wheat organic tortillas and voila, we have a quick and very good meal.
The ingredients on Amy's foods are always organic and non-GMO, and the company has also invested money into the GMO labeling initiative. From my research, I believe they are one of the healthiest processed food companies.
Of course, it is still processed food and the sodium content is higher than meals prepared from scratch. It's best, when I can, to prepare meals from scratch, but when time is tight, I don't mind opening one of Amy's products. It's a lot healthier than having a Mexican food restaurant down the road.
We try not to eat any processed foods these days more than once a week. However, in addition to our tamale meal, I did send Dale to work with an Amy's burrito, some chopped lettuce and On the Border salsa (all natural ingredients, although GMO content unknown) so he could have a burrito salad one day. I do try to make our salsa from scratch (his grandmother's recipe), but didn't get to it last weekend.
Have you heard of Amy's products? Do you think any processed food is healthy?