What Americans Can Do About GMOs Since Our Government Failed Us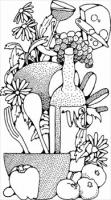 If you're concerned about corporate overreach, government corruption and most importantly, food safety in the U.S., you need to know that we can still fight Monsanto and our government over our food safety.
Last week the United States Congress, in a stunning decision, approved a bill that would allow Monsanto basically free reign over our food supply. The bill, dubbed the Monsanto Protection Act by food safety advocates, is basically summed up by allowing Monsanto to circumvent the court system and grow genetically modified food (GMOs), even if scientific studies find it unsafe to eat.
In an even more shocking move, President Obama signed the bill into law last night.
The law allows corporations to supersede our basic right to safety.
Why is this important? As I've discussed on this site in the past, we don't know if GMOs are safe; enough scientific research has yet to be conducted.
What we do know is that 62 other countries have banned or strictly regulated GMOs until further study is done on their safety.
This is happening folks, while America allows GMOs to be planted unregulated, untested and now unaccountable for safety.
We also know that GMO seeds contain insecticide; that's their purpose, to ward off pests. That insecticide is then contained in every cell of the resulting food.
Do we really want to put that stuff into our bodies? At the very least we have the right to know it's there.
I spoke with Dave Murphy, founder of the consumer advocacy organization, Food Democracy Now, and he told me that 70-75% of processed foods on the market contain GMOs, as well as most commodity products such as corn, soybeans and sugar beets.
Murphy said that in the 1990s, FDA scientists warned that GMO foods would introduce unknown toxins and allergens into our food supply.
That seems to have come to pass. How many children do you know with allergies?
I know a lot, many more than when I was a kid.
Murphy called the decision outrageous. "A corporation should not be allowed to trample our democratic rights and this politically engineered loophole is outrageous."
Murphy said we need to continue the fight. Now that this bill is law, it's even more important for our right to know if our food contains GMOs and require mandatory labeling.
As you might recall, California failed to pass its labeling initiative last fall and Hawaii's initiative was just killed. Alaska has a GMO fish labeling initiative in the works now.
Murphy urges everyone interested in this important subject to go to the Food Democracy Now website and sign the petition.
In the meantime, you can know what your family is eating by knowing your farmer – buy local and buy organic when you possibly can.
If you can't buy local, look for food marked "organic" and for extra protection, foods marked with the third party verification, "Non GMO Project" label.
I believe this is one of the most egregious take overs by a corporation of our government and we have to do everything to keep fighting.
Our health, the health of our children and our planet depends on it.
What do you think about this new law?