Pet Treat Recalls Have Us Making Our Own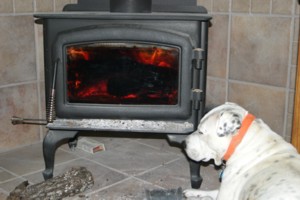 I know many of our Living Large community are pet lovers.
Since 2007, when ingredients traced back to China began making pets in the U.S. sick and killing some, I've been doing the same thing for our pets as I have for our own food: Reading labels.
If we didn't have a 6-pack of rescued dogs, I would definitely make our own pet food, but that is nearly impossible both financially and logistically with so many animals in the household.
I do read labels on our commercial dog food, trying to keep it grain free and organic, with companies I know source their ingredients in the U.S.
As for treats, I haven't bought commercial dog treats for at least two years, when stories started surfacing about those making animals sick.
Stories such as this one from NBC that reports as many as 500 pets have died from jerky treats made in China, scare the daylights out of me.
We either buy human treats such as cheese or sodium free or low sodium crackers or we buy homemade treats from our local rescue, which also serves as a fundraiser for them.
In December, a good friend of mine who is also Chloe's self-appointed Godmother, sent us some homemade treats, along with the recipe for the cookies, which my dogs went crazy over.
I made some as gifts for the neighbor dogs and they also begged for more. Next month, I'm going to get together with the neighbor to make up a couple of batches for all of our dogs. The only thing on the ingredient list I had trouble finding was rye flour, which I had to buy in bulk at the health food store.
The credit goes to Holistic Animal Care, Tucson, Arizona, 1995:
2 cups whole wheat flour
½ cup rye flour
¼ cup cornmeal
¼ cup hulled sunflower seeds (without salt)
¼ cup natural molasses
2 Tbsp. melted butter
2 eggs
¼ cup milk
Heat oven to 350 degrees. Mix flours, cornmeal and seeds. Beat eggs, add milk (save 1 tbsp. and keep cool for later). Slowly fold molasses and egg mixture, adding more milk if needed to firm dough. Use hands and knead well, cover and let rest for 45 minutes.
Roll out dough to ½ inch thick. Cut into shapes with cookie cutter or freehand. Dip fingers in the saved egg/milk and rub over cookies.
Bake on ungreased cookie sheet for 30 min. or until toasted. To make bones harder, leave in the oven after the heat is turned off.
Do you make your own pet food and treats?