Falling for Fall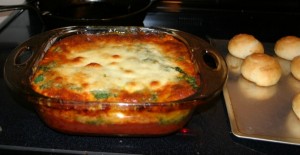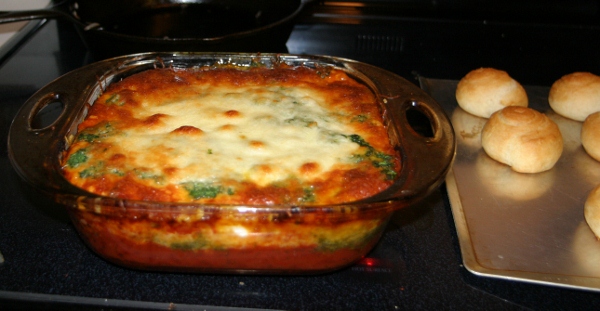 We had some great fall weather last weekend. Cool mornings and sunny, warm afternoons. When this time of the year is upon us, my nesting instincts kick in and I decided to make some homemade comfort food.
I can always tell when summer is coming, as my mother-in-law will always tell me about her last pan of lasagna for the season. I decided to kick off the beginning of fall with some yummy vegetarian lasagna.
I don't like the extremes of summer and winter, but fall is definitely my favorite time of the year.
Here are some other things I look forward to when fall rolls around:
Putting up the Halloween and fall decorations
The Hillbilly Chili Cook-off, usually a great day to eat some good chili, a funnel cake and browse crafts
Fires in the fire pit and woodstove
Dutch oven cooking
The return of the few shows we watch on television (Yay! Dexter!)
Rotating the closet and "discovering" my fall/winter clothes again
The colors and walking along the road hearing the crispy leaves crunch
What do you look forward to most in the fall?