Satisfying end to a Work Weekend at Our Little House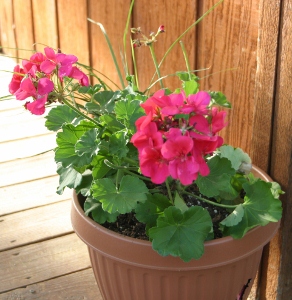 This past weekend was a work weekend at Our Little House. We started on that to-do list and Dale had a few unplanned projects, such as replacing that heating element in the hot water tank.
The serviceman came out last Monday, spent all of 10 minutes on it, declared the solved the problem without draining the tank and checking the element.
It worked till Wednesday and we couldn't get them back out here until this Monday, so Dale did it himself.
So much for my praise of extended warranties. We've decided we will not purchase them anymore on things Dale can fix, which is quite a lot.
Everyone knows around here that the well water is extremely hard, making it hard on heating elements in hot water tanks. Dale decided if the "Yahoo" who came out here didn't know that much, he didn't want him back (besides, I was getting tired of not having enough hot water to even shower).
Now we know the tank is cleaned to Dale's standards and it's been properly fixed and everyone from here to Chicago (where the store is based) knows we'll never shop at their store again.
Dale also got the new window air unit installed and we needed it. We've had three days now of near 90 degree or over temps and high humidity.
My main job this weekend – in addition to getting our paperwork ready for the tax accountant and organizing The Belle Writer's Studio – was planting our deck garden.
I typically waited, as my mother had for many years, until May 1 to make sure we were past frost season. Although there is still a slim chance for a frost, all indicators with our hot weather this year are that we won't have to worry.
I got my flowers all in their pots, the cucumber plants in and rotated the pots and dirt for the tomatoes.
When I was finished, I realized I forgot to get the marigolds to set around the tomato plants, something my mother always said would keep most of the critters away.
I try to add one edible plant per year to see how I do. Last year, I tried cilantro (huge fail) and this year, I'm trying jalapeno peppers, as Dale and I have grown quite fond of bacon wrapped, stuffed jalapenos on the grill for Sunday night appetizers.
I didn't shake up the typical flowers I usually purchase, geraniums and begonias. I only have so much room and so many pots, so I don't feel the need to make a garden plan, but I know many people do.
When I finished planting late Sunday evening just before the sun set, I realized how satisfying it is to get those seedlings in and how hopeful the spring planting season is.
Do you make a garden plan before planting? What have you planted, or what do you intend on planting this year? Are you planting early?