Time to Spring into Cleaning
I started making my list for spring cleaning yesterday.
After all, when it feels like summer outside, I feel like I'm running behind.
Dale actually began the spring cleaning two weeks ago. I was working one weekend day, so I took the dogs over to The Belle Writer's Studio so he could pull out the stove and fridge and vacuum the top of the cabinets.
He also came home from work the other day and cleaned the ceiling fans, as it was hot and we needed them.
My list is still pretty long: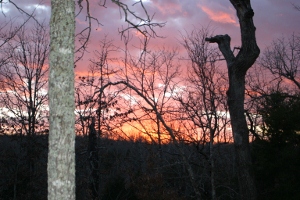 Get my bookkeeping in order and get over to see the accountant to do our taxes
Clean out the file cabinets and organize important medical records for us and the dogs
Remove old, expired medications from the medicine cabinet and make a list of what we need for the emergency kit for such things as Benadryl (for snake bites on the dogs), aspirin and bandages (we've went through plenty of those this winter), antibiotic spray, bug bite and poison ivy medications.
Clean out the cabinets of expired foods (shouldn't have much of that) and clean the pantry to make room for canning goods later in the season.
Rotate clothes and clean the bedroom closet and getting clothes we did not wear this winter to charity.
Cleaning the upper storage building, marking boxes for giveaway and sale.
Organizing the basement in The Belle Writer's Studio and stocking it with water, towels, weather radio and blankets in case of tornado warnings.
Getting the outdoor pots ready for a new season of veggies.
Looks like we have a whole season of cleaning and organizing to do!
Have you made your spring cleaning list yet? What's first on the docket?