Recipe Sharing and a Request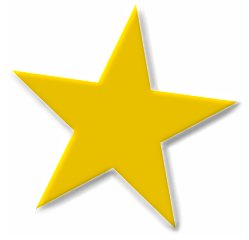 First, I have a request of Our Living Large community. I've been blogging now for over two years and have enjoyed every minute of it and I hope you have enjoyed Living Large enough to ask for a couple of minutes to help me out.
I've been told these Bloggie Awards are important to literary agents and publishers and since I am writing a memoir out about Living Large, I am begging for your nominations.
Before January 15, please to the 2012 Bloggie Awards website at http://2012.bloggi.es/ and nominate Living Large in our Little House in the categories of "Best Topical Weblog" and "Best Kept Secret Weblog." In the space asking for Nominee, please put Living Large in our Little House and the url is http://www.livinglargeinourlittlehouse.com
You will have to provide at least three nominations – so you can nominate other favorite blogs – and also provide your email address so the system can verify you're a person and not a ballot stuffing bot.
I will be forever grateful if Living Large makes it as a finalist in either category.
Now something for you.
I've received a couple of requests for the recipe for meatloaf that I made last week. I hesitate putting too many recipes on the Living Large blog, as I'm definitely not a foodie. I consider myself more of an eater than a cook.
I also cook like my mother did, I usually just add the amount of ingredients I think look good and I typically modify recipes after the first try to match our tastes here at Our Little House.
Still, it's so easy, I'm reasonably sure the ingredients are accurate:
Living Large Meat Loaf
2 pounds of ground round or ground turkey
¾ cup of crushed cracker crumbs
2 eggs
½ cup of fresh salsa
1 large onion, diced, reserving 2 slices for the top
1 large green pepper, diced.
4 fresh cloves of garlic (pressed)
½ cup of ketchup
½ tsp. of crushed red pepper
1 tsp. fresh ground black pepper
Preheat oven to 350 degrees. Combine all of the ingredients, except the 2 slices of onion in a large bowl. (Mat, of our Living Large community, recommends sautéing the onion and green pepper with a little oil before mixing and adding a bit of soy sauce to the mixture to add depth of flavor).
Form into a loaf in a loaf pan or a shallow baking pan. Take a little ketchup or BBQ sauce and spread over the top of the meatloaf. Place the 2 slices of onion on top.
Bake at 350 degrees for 1 ½ hours or until the meat shows no pink in the middle. Serve with macaroni and cheese or my husband's favorite, mashed potatoes and brown gravy.
Do you have any recipes you would like to share with the Living Large community?