Reflection on Happiness vs. Financial Security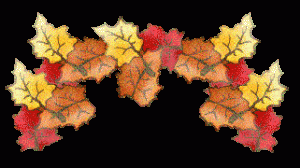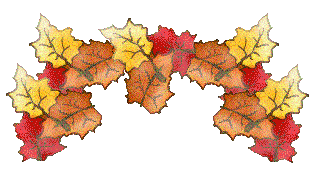 I was feeling a bit low yesterday. A former classmate posted about his impending retirement on Monday and while I'm happy for him, of course, I got to thinking about how far away we are from that goal.
Sometimes, as any freelancer does, I miss the regular paychecks, the benefits and the security for a pension a "real" job affords.
For the past 13 years, I've celebrated Monday, October 31, as my Free Day. It was the day I shed a life in a gray flannel corporate cube that did not suit me.
I've always thought it was ironic the anniversary fell on Halloween, one of the scariest days of the year, but also one full of treats if you say (trick or treat!?) and do (wear silly costumes) the right things.
There have been times when being on my own has been scary, especially these past 2-3 years. My writing career was built on newspaper journalism and as the economy faltered so did most of my long-standing clients.
It's been tough rebuilding my writing to a majority of online clients as well as adding back in corporate communications, marketing, public relations and learning a whole new world of social media marketing (something we couldn't have ever imagined when I was earning my degree in business administration 20 years ago).
For the past 13 years, overall, my writing life has been a treat.
Being a writer is truly an adventure. In my research for stories, I've had the opportunity to put on a lab coat, booties and hair net to watch fertility specialists begin the process of creating human life in a petri-dish; Dale and I spent the night in Jesse James' boyhood home in hopes of catching his ghost; this year, we stayed in a reportedly haunted hotel and found my heart racing when we caught orbs on our camera.
I rode along with a rescue group (through their story as told to me) when they took more than a dozen of Michael Vick's dogs from the horror of that dog fighting operation to a new life full of love.  I've been very lucky to follow the new lives of some of those dogs and other rescues I've written about.
Almost everyday, I get to talk to interesting people such as the investigator who caught the BTK serial killer in Wichita, and the soldier who fought to bring home Ratchet, the dog she rescued while serving in Iraq.
On assignment, I've traveled from the wonders of the Great Smoky Mountains where I was able to visualize where my paternal ancestors once lived, to the city streets of south side Chicago, where I got to take photographs of the school my mother attended.
My office is a cabin that overlooks the Ozark Mountains.
Thirteen years ago, this office was just a dream; with it's bookshelves to hold all of my precious books (as well as some my mom held dear) and brightly painted walls – no drab gray pods!
My dogs accompany me to work every day. I take breaks when I need them, not when someone else says I can. If I feel like leaving in the middle of the day to take the dogs for a long walk on the road and come back to work in the middle of the night, I do.
I drink coffee at my desk in non-corporate approved mugs that have saying such as "My journey begins today," my dog mug that states, "My love is unconditional," my "Life is good" mug, and the Fleetwood Mac mug I picked up after attending their concert in a VIP suite on another assignment.
I was born to be a writer, as soon as I could form words on paper, I was writing stories. It is, as a friend wrote in an email, the thing I was meant to do.
The fact that it was what I was meant to do is a treat in itself, but the fact I recognized it and have had the opportunity to do it has been the real reward. How many people languish in jobs they hate just because they never really found what they were meant to do?
Hanging on my wall directly across from my desk are photos of some of the places we've traveled, definitely the good memories that came from having a disposable income.
Among those photos is a framed copy of my first paid published piece with the copy of the $25 check I received.
I cashed the check and paid about 4 times that to have the copy framed with the essay.
We may not be making our financial goals. Retirement may be a far off dream we may never achieve. But that essay and the copy of the check that is with it continues to serve as a reminder that money doesn't always buy happiness. I would much rather wake up thinking of my life as a treat rather than dreading a commute to a job I hate.
That is truly scary.
How do you balance your career happiness with financial security, or do you?