Lowering Energy Costs in the Winter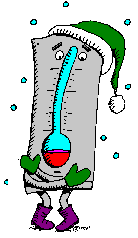 Dale woke up yesterday morning complaining of being cold.
When we were younger, I was the one always cold and he was hot, now it is reversed.
"You're going to have to put on some sweats or something," I told him, "That is, until we fire up the stove."
He said something about adding another dog to the bed – we already sleep with two – which isn't an option in a double sized bed.
We're using a small electric oil heater right now, enough to take the chill off, but we won't start burning wood until the temps dive and stay low.
Until then, instead of turning up the electric heater, which costs us as well as the environment (or making it 3-dog nights), we will take these steps:
Add an extra quilt to the bed
Layer clothing
Open the oven after use to allow the unneeded heat for cooking continue to warm the house
Close the vents in the basement
For those of you who have central heat, lowering your thermostat to 68 degrees during the day and lower at night not only helps the environment, but can save you up to 15 percent on energy bills each year.
Do you have any more tips to help save energy in the winter?