A Smartphone a not so Smart Choice?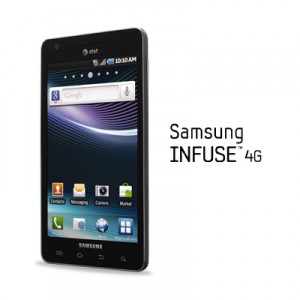 We began our Saturday at a Dutch oven cook-off, a good, old-fashioned way to enjoy a beautiful fall morning, especially if you enjoy that type of cooking as we do.
We ended the day, about as high tech as we could get, choosing new cell phones.
First, let me say that I hate the fact that we have to update all of our electronics every few years, especially when there may be nothing wrong with them. I think, like most things, it is a complete waste to have to purchase a new phone when the older one still works.
We purchased our first "car phone" (what they were called then), a big, bulky bag phone for about $400 in 1990. I drove a ways to work and we justified the expense knowing I could call Dale if there were an emergency.
For a long time, that's the only phone we had and we had an inexpensive "emergency plan," for $10 a month with huge per call fees if we did use it (which I recall doing only once, when my Baby Blazer's axle broke on the highway).
Our German daughter thought having a phone in the car was the most ridiculous thing she had ever heard of. Of course, when we attended her wedding in 2007, like most people today, she was never without her cell phone.
While I finally upgraded, Dale kept that bag phone until they told us the technology to provide it service was no longer available. By then, he was working nights and I insisted he also get a phone, just in case.
Dale and I both had the same model phone that we purchased four years ago when we moved to Our Little House. We had to switch carriers because the old one would not work here and the chip in our old phones wouldn't work with the new provider.
We chose a model of phone that did nothing but make and receive calls. No cameras. We could text, but it was a cumbersome process. Since Dale didn't do it at all and I only do it when I cannot reach someone by calling back someone who has texted me, it really was unnecessary.
My, have things changed in four years.
Aesthetically, I really didn't need a new phone. My old phone is in perfectly good shape, thanks to a great case I had. The only thing wrong with it was that it seemed the battery was beginning to act a little wonky. The people at the store told me I was lucky it lasted as long as it did, cell phone batteries typically don't last but about two years, they said. When I asked if I could just purchase another battery, the kid looked at me like I had two heads. "No, they don't make replacement batteries. People just normally upgrade to a new phone."
As well, people were asking me to text them for business. It seems I'm being dragged into that form of communication, whether I like it or not.
Dale's phone is a different story. He doesn't like carrying his in a case and the numbers are almost worn off from carrying it in his pocket. As you can imagine, given he has a pretty dirty job, the phone is filthy and a couple of weeks ago, I didn't help it when I dropped the phone on the concrete floor of his shop and cracked the window.
Dale still doesn't use the Internet, has no use for a camera, dislikes texting (why text someone when all you have to do is pick up the phone and call them?) and barely can remember who is on his speed dial.
He upgraded to a relatively low-tech phone (free!) albeit one with a camera and the ability to text if he ever takes it up.
I decided to go for broke and get the latest and greatest but cheapest Android, the Samsung Infuse 4G.
So far, I've loaded my address book to it and looked at a couple of things online. A friend of mine posted on my Facebook page that it would soon be running my life.
While I love the Internet, I've found recently that I would like more unconnected time, not less. Since our mountain got wi-fi this summer, I've already been known to spend too much time online at Our Little House when I'm supposed to be engaged with Dale and the dogs.
I have no desire to look like the masses I see in public, bent over my cell phone while walking down the sidewalk, sitting at dinner with my S.O. or friends or (heaven forbid) while driving.
Will my new phone help me live an even larger life, or actually end up running my life?
Maybe I should have stuck with the type of low-tech gadget Dale chose.
Thoughts on Smart Phones and being connected 24/7?