The Things I Learned this Past Weekend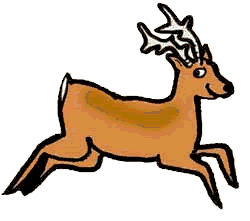 We had a really good time this past weekend. Saturday was the annual Hillbilly Chili Cook off here, which is always a good time.
On Sunday, coincidently to my post about going solo last week, our part-time neighbors who live back East full time, asked us to a neighborhood cookout. It was fun and good to reconnect with them and meet some of our other "neighbors," (some are more than 5 miles away).
This weekend was also a learning experience.
For example, we really never knew the name of our cove. Numbers on the points mark this vast lake, but all of the coves are named. My aunt always thought our cove was part of the Music Creek string of coves, but we were told a couple of years ago that wasn't true.
None of the maps we've looked at told us, and when we built Our Little House, our road didn't even show up on Map Quest or Google Maps.
While down at the neighbors, they pulled out their map and we determined our cove is Cedar Hollow.
Or, it could be "Holler," depending on who you ask!
I also learned that it is common for deer "hunters" here to bait deer with feeders, even in their own backyards.
A friend of my husband didn't make it to the cook off because he wanted to get his deer feeder loaded.
So, for more than a month, deer will essentially become more and more tame, learning to get their meals from a feeder and then on October 1, when the season opens, they become "fair" game.
I'm sorry, in my book, that's not called "hunting," it is called "baiting," and yes, I hope to hear from the pro-baiting crowd with more insight, because I just don't see the sport in sitting on your porch, shooting a deer that you've taught to come to your yard, or even to a designated area outside of your yard.
Whatever happened to the hunter's ethics of Fair Chase!? Doesn't having a center fired rifle with a scope give you enough of an advantage?
I'm a firearms lover. I'm not one of those transplanted "city folk" who doesn't know a rifle from a shotgun or an automatic from a single shot.
I'm not a hunter (mainly because I'm not a big carnivore and don't like deer at all), but I've also written that I don't have a problem with hunting as long as it is done legally, ethically and respectful of property owner's rights.
I've also read a little on baiting with feeders since the weekend and learned that it has also been believed to spread disease among deer herds, which is why some states now outlaw the practice.
What interesting things have you learned this past week about your community?