Going Solo at Our Little House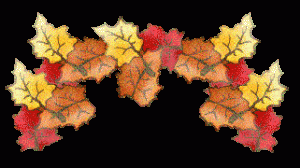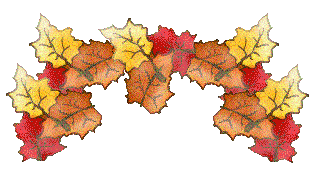 We spent an absolutely beautiful late summer evening last night in town eating at a new Italian restaurant.
It was a real treat after yoga. Not only was the food surprisingly good, we had a good time and a nice drive home through the mountains.
It reminded me of our first fall here 4 years ago. I would meet Dale in town after work on Friday evenings and we would eat at the soda fountain diner, which was the only game in town then.
We were excited for our new lives here, but at the same time, we were also missing our friends and family in Kansas City.
Not knowing hardly anyone except the guys Dale worked with, we watched people interact in the restaurant, most of them probably having known each other all of their lives.
Dale and I have never had a large group of friends we did things with, as DINCs (Double Income No Children) for all but two years of our married life (when our exchange daughters lived with us), it was typically hard to find people our age who didn't have kids and the busy lives families entail.
Most of our friends were older empty nesters.
When we moved here, we envisioned making even more friends we could enjoy activities with, especially now that we've caught up with that empty nester age.
The first fall we were here, we met a couple at a Dutch Oven cooking class. We were paired with them for our project and we had a really good day cooking our assignment up and enjoying it afterward.
We exchanged phone numbers and….well, nothing.
We wondered if we had imagined having such a good time and clicking with them, but then we started noticing that most people didn't go out and do things around here.
My mom always used to hate going to visit my father's parents in small town Arkansas. "They roll up the sidewalks at dusk," my mom would remember. A night owl, Mom used to make Dad take her down the highway to the truck stop for coffee at 8 p.m. when my grandparents would go to bed.
It isn't that Dale hasn't made friends at work and I haven't made a few in my weekly jaunts out to yoga and occasionally to the sushi bar.
It's just that people still live the way in small towns today as they did back in the 40s and 50s when my parents visited my dad's childhood home.
When I learned REO Speedwagon, one of our all time favorite bands was coming to our very new and wonderful performing arts center, I asked Dale if he thought any of his buddies from work and their wives would like to go.
Nope.  "They just aren't used to doing stuff like that," Dale told me. The same reason the owner of the local coffee drive thru tells me having a full coffee shop open on Saturday nights wouldn't work in our town.
I would kill for a good cup of Joe after a Saturday evening out and running errands, but since most restaurants even lock their doors by 8-9 p.m., a hip coffee shop open till 10 probably wouldn't make it long.
While we ate last night, I thought of the first fall we were here, sitting alone in the restaurant not knowing a soul. At least that has changed, it wasn't long before someone came in we know. People may not go out much around here, but at least when they do, we now usually have someone to talk to.
Have you ever moved to a new area or small town, and if so, did you find it hard to find friends to socialize with?