We're Closed at Our Little House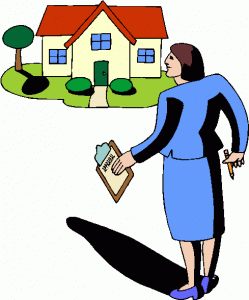 We finally closed on our home refi yesterday.
You might recall I wrote back in February that we began trying to refinance our house. Moving to a smaller house does release many people from a mortgage all together, but the recession set us back, as it has many people.
Little did we know, that even with near-perfect credit and stable job histories, how discriminatory banks are against little homes.
We sought a refinance, not only because of the lower interest rates, but to get us off the Adjustable Rate Mortgages (ARMS) we were on for Our Little House and The Belle Writer's Studio.
ARMS can be costly and dangerous. If you cannot get them paid off, you continually have to renew them, costing more closing costs each time. Also, if interest rates rise, you may suddenly find yourself priced out of your home.
We also didn't feel like we were making headway in our goal to be debt free within 7 years.
Our bank flat out told us they would not give us a refinance with a fixed rate mortgage. They would renew our ARM, but told us the "comps" weren't there. "Comps" or "comparables" are the homes that have sold near you within any given time. The comps have to be similar in size and design and have to have been on the market within the past 3-6 months of when you're seeking your loan.
At the advice of our banker, we went to talk to a mortgage broker. He shook his head and at first, said he would have the same problem finding comps. As he turned to the computer to prove his point that we wouldn't find the comps the banks would require, he was surprised to find some that he thought would work. He made a list of 6-8 homes, not exactly 480 square feet, but 600-900 feet lake homes that had recently sold.
He took my name and number and told me he would do some further investigating. The next day, he called me back and asked us to fill out a credit application. When that came back to his satisfaction, in the "excellent" range of a 800 credit score, we began the process even he didn't realize would take so long.
By mid-May, after jumping through hoops that included the appraisal, providing 3 years of tax records and self employment statements from our tax accountant, various letters of explanation as to holes in work history and a couple of delinquencies when Dale was laid off, a closing date was set for May 30.
This is a mega-bank that took bailouts from the American taxpayers, then shipped jobs overseas and claimed huge profits in ensuing years.
How do they help stimulate the economy? Not by giving a couple with near perfect credit, but a small home, a mortgage. Two days before closing, much to our annoyance, backed out of approving the loan.
Back to square one, our mortgage broker didn't give up. He went to one more lender, a small bank in Arkansas.
Yes, they too, made us jump through a few more hoops such as providing a P&L statement for my writing business (I'm a home based writer, people, not a corporation).
The biggest hoop was their refusal to accept our woodburning stove as an "acceptable" heat source in Our Little House. We had to install four electric baseboard heaters to satisfy their requirements, although the appraiser wrote on our appraisal that wood burning heat is a "mainstream" heat source in this area of rural America.
I'm told this cracking down on the "comp" part of the appraisal is a new thing instituted by banks and is not only affecting those of us with small homes. I've seen statistics indicating that 30-40 percent of mortgage refinances are being denied due to the appraisal process, mostly because of shrinking home values, short sales and/or foreclosures used in the comps.
The lesson here, especially for people seeking to purchase a home smaller than the "norm" or those wanting to build a small home, do it as we should have done, debt free.
Have you had problems securing a mortgage since the real estate collapse? Or other problems with lenders?