Read Labels: You're Likely to be Surprised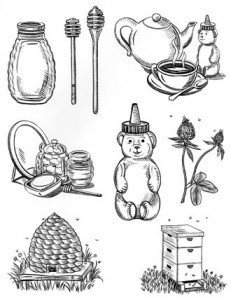 Did you know that many of the frozen vegetables found in U.S. grocery store freezers are not from the United States?
I read this article last week about Chinese vegetables making their way into freezers in the United States. The article goes on to talk about how Whole Foods has not banned foods in their stores from China, but Trader Joe's has.
This is most alarming to me, as a pet writer, I wrote of the pet food ingredients imported from China several years ago that was tainted and killed thousands of pets in the U.S.
We don't have a Whole Foods, but I stopped shopping with them even before we left the city as more and more evidence emerged their "whole" foods weren't so much.
When we went to our local grocery store this past weekend, I looked at the labels on the frozen vegetables we had been buying. Sure enough, they either said, "A product of the U.S. and China," or "A product of U.S., China and Mexico."
Since we are out of locally grown food, I decided to hold out until I could get back to my local organic grocer and see what they had.
As we continued shopping, I found two products I also like (and also two of my guilty pleasures), Coffee Mate and French's Fried Onions had gone to all plastic containers. Although I only have 2 cups of coffee in the morning, I had been buying the larger container of Coffee Mate, as it was in a cardboard milk style carton, instead of those hard plastic jugs that do not ever disintegrate in landfills. The onions were similarly packaged in cardboard cans, but are now all hard plastic.
That reminded me of an article I found on my friend's Facebook page at Attainable Sustainable, that talks about the plastic industry lobbying to write a portion in public school textbooks touting the "benefits" of plastic grocery bags.
More bad news when I was browsing the Internet yesterday morning and found this article, talking about the "honey laundering," trade, where Chinese honey manufacturers are sneaking in illegal honey and selling it in the U.S. The honey is sometimes not even honey, but fake honey, and has a reputation of being tainted with antibiotics and heavy metals.
Thankfully, we buy our honey locally, but what about the products we buy with honey as an ingredient?
These latest stories about our food industry convinces me that we need to move even more toward our local organic grocer, away from even more processed foods and when we cannot, read our labels very carefully.
Thankfully, we have a real country market opening in our town this fall and he promises to deliver locally grown goods and foods, including fresh eggs daily and grass fed, free range organic meat he raises.
Yay! for small town entrepreneurs.
In the meantime, if anyone has a home recipe for vanilla flavored coffee creamer, please share.
Do you read the labels? Were you aware of any of the above problems in our food supply until today?