Silver Anniversary at Our Little House
First, these winners need to email me at fivecoat@ozarkmountains.com ASAP with your snail mail address: Cheryl, you've won a copy of Vision Boards and Tabitha, you've won a copy of Math for Grown ups! Thank you all for entering. I have more giveaways coming this summer, so keep reading!
____________________________________________________________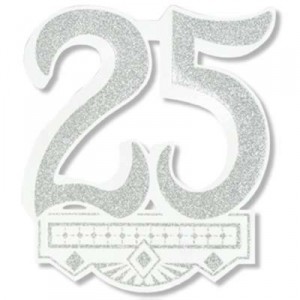 Today is our 25th wedding anniversary. Besides feeling really old because we've hit our Silver Anniversary, it's also a day of reflection on how much we've changed in our goals and how we envisioned our lives.
When we met on July 11, 1979, we were very young and we envisioned the suburban American Dream. Two kids, a nice sized house, good jobs that could buy us  our wants.
By the time we married on July 12, 1986, we had already upsized twice from a two bedroom duplex about 800 square foot to a three bedroom duplex, with plans to buy that larger suburban house. We were already having second thoughts on the kids.
We purchased our first home, an 1,100 square foot "starter" three years later.
Throughout the 1990s, we spent some Sundays attending open houses in brand new subdivisions. The houses were huge, compared to our "starter home" and we dreamed of how we would decorate them (although I never dreamed of cleaning them).
It was a dream for us then, but we knew we didn't want most of our income tied up in a mortgage payment (not to mention living in a community with a Homeowner's Association telling us how to live our lives).
It wasn't until about a dozen years into our marriage that we started questioning this "American Dream" of bigger and more.
About the time my corporate job was eliminated and I embarked on my freelance career, we began to wonder if the larger house goal was as much of a false gold ring of happiness for us as climbing the corporate ladder was for me.
As I've written many times, we didn't initially intend on going this small and living in Our Little House full time, but I cannot say we're any worse off for it, and most likely, much happier than we would have been in one of those monster homes we lusted after early in our marriage.
I know I'm happier not having to clean one!
Our Little House made us realize that one of the secrets of our long relationship is that we have been able to recognize opportunity when others may have seen it as a negative.
Do you have a long and happy marriage, if so, what do you think is your secret?