Updating our Vision at Our Little House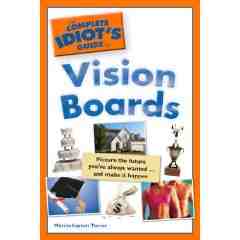 At the end of this post, register to win one of two books!
About a year and half ago I wrote about The Law of Attraction, which is basically the power to draw things into our lives.
I do believe in the power to draw good things we want into our lives. It's not magic, but is based on a combination of science, a good plan and the ability to know when to jump onto opportunity.
As I wrote in that post, it helped us attain our dream of not only building Our Little House, but also moving here full time. Check out that post for true stories of how I journaled our dreams, only to have each one of them come to fruition in the exact time frame I journaled.
The science behind The Law of Attraction is the complicated part. Basically, what you need to know is that you need to think positive and surround yourself with positive energy.
The next part of the equation is the fun part, building the plan. You can either do this by journaling what you want in your life each day. I begin my journal each day with a gratitude list. The feeling of gratitude helps remind us of the very important things in our life and creates that positive energy.
Or, you can create a vision board. As I wrote back in February 2010, we created a vision board after I read "The Complete Idiot's Guide to Vision Boards," written by friend and colleague Marcia Layton Turner.
Somewhere along the line, although I continued my vision journal, we forgot about our vision board. It ended up getting stashed behind the bed one day when we were having guests and has been sitting there collecting dust.
If I hadn't known it, I could tell by the way our lives are starting to divert from our vision of what we want our lives to look like.
I dug the vision board out. Not only was it a little dusty with a stray Tumble Dog hanging onto it (our term for the dust bunnies dog hair creates), it was outdated. We had accomplished some of our goals on the board.
I looked back through my copy of the vision board book and yes, Chapter 18 deals with periodically updating our vision board.
As I worked on moving our accomplishments to our new gratitude board and adding more to our vision board, I thought it would be a good time for another book giveaway. Marcia not only agreed to sponsor the giveaway, but she's giving two copies of "The complete Idiot's Guide to Vision Boards."
The only thing you need to do is comment on this post between now and 5 p.m. CDT on Wednesday, June 29. This will register you for one of two books. Please, leave your email address or a link back to you in the comment so I may contact you if you win. The winner will be posted on Thursday and if I do not have a contact for you, please claim your book that day. Sorry, this one is open to U.S. residents only this time.
Have you ever had a vision journal or a vision board? Do you believe they work?