Breaking a Habit at Our Little House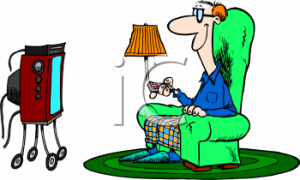 Have you ever tried breaking a 35-year habit?
That's what I've been doing this week.
Nope, not chocolate or coffee.
It's my one daytime television guilty pleasure, "All my Children." Last month, ABC further alienated me from the three "big" networks by announcing they would be canceling the 41-year-old show this September.
The network execs, in all of their infinite wisdom, decided their audience – what's left of them – want more reality and lifestyle television so they are giving us yet another real time weight loss show and cooking show (ironic in those two opposing choices) in place of AMC and "One Life to Live." Those type of shows are much cheaper to produce and don't require paying a cast of actors or a team of writers.
I've been watching AMC since the summer I was 11-years-old. I grew up with AMC, watching during summer vacations, school breaks and sick days.
The show is set in fictional Pine Valley, Pa. Erica Kane, played by Susan Lucci, was young and glamorous. Ruth Warrick who played Phoebe, was even from my hometown of Kansas City. When they introduced teen characters, Jenny (Kim Delaney, most recently on "Army Wives"), Greg, Liza, Tad, Angie and Jesse, it enveloped my generation.
Through college and jobs and the Hailey (Kelly Rippa, who met her husband on that set) days, I began taping AMC, hooking Dale and later both of our exchange daughters (what choice did they have but watch with me during dinner?) I even stood in line for hours one Saturday at a bookstore during one of my business trips to NYC to catch a glimpse and get autographs from characters Jackson, Brooke English and Trevor.
Oh, there were times I hated the storylines or the characters and swore off, but it wasn't for very long. I even received for Christmas in 1995 a 25th anniversary edition coffee table book that recounted each and every character and summarized the quarter of a century of storylines.
When we moved to Our Little House, AMC moved with me. My new town wasn't familiar and I knew few people here, but I did know Pine Valley and everyone in it.
Eventually, the original older characters started dying off and retiring. NBC began canceling their soaps, citing production costs and ABC moved AMC to LA from NYC to try to cut costs. The storylines got lamer and the new unseasoned actors reflected the shows shrinking budget.
I knew it wouldn't be long.
Still, I watched the show, because for more than half of my life, it was my habit everyday at noon.
Lunch and AMC. For me, it goes together like PB&J.
When we finally got a DVR this winter and I recorded a couple of shows when I wasn't home, I realized just how much of a habit it was, as I was fast forwarding through all of the new characters I didn't like, which left me only with about 15 minutes of actual story.
So, this week, I moved my lunch hour from noon to 1 p.m., watching every show recorded instead of "live," preparing for the day this September when I will no longer be able to watch it at all.
My friend and Living Large community member, Heather, invited me to get into her daytime show, but I declined. I have only 3 shows now left on the 3 major networks, "Dateline," "Wheel of Fortune," and "48 Hours."
ABC, NBC and CBS's incessant LOL-lacking sitcoms and reality TV has driven us to cable networks where we can still find dramas with real actors and brilliant writing in shows such as "Damages," "Dexter," "Sons of Anarchy" and "The Killing," and what I refer to as "smart" reality TV such as "Pawn Stars" and "American Pickers" (at least there are some history lessons in each show to go with the contrived drama and humor).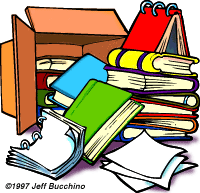 No, once I break myself of this daytime guilty pleasure, I'll probably just build in another hour for reading. At least stupid television executives cannot replace books with reality shows (although publishers can continue to give us those "brilliant" "celebrity" memoirs by the likes of Levi Johnston and Snooki). But even if they produced only these "reality quality" books from here on out, I still will never get to all the good ones written to date that I still want to read.
Do you have a guilty pleasure? What is it? Have you ever tried to break the habit of doing it? Do you want to or have to?