Our Little House Really is a Big Dog House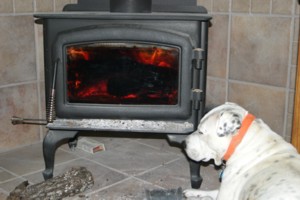 As soon as anyone drives into the long, winding driveway from our dirt road, they can tell we have pets, even if they've missed the faded "Beware of Dog" sign (originally placed there to keep people from taking a tour of our property when we didn't live here full time).
The doggy symbols become more apparent as people near Our Little House.
I've put together the Top 5 Signs that Our Little House is more what Dale calls it, "The Big Dog House."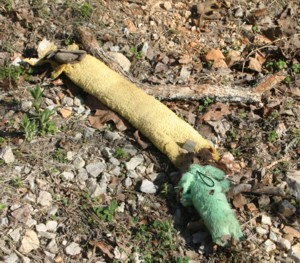 1). There are multiple "babies" all over the driveway and scattered throughout the yard. While we try to keep these dog toys confined to Our Little House or The Belle Writer's Studio, Abbi, the newest member of our 4-legged family, loves to take them outside and shred them. If we can catch her and tell her to "drop it," she will, but sometimes she sneaks out and literally runs for the hills with her baby. Incidentally, all of the other dogs know these as "bobos," but to Abbi, they are "babies."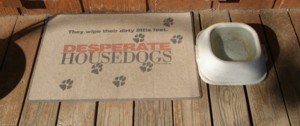 2). There are multiple water dishes out on all 3 of the porches and deck. Sometimes they're not always full or clean, but we try.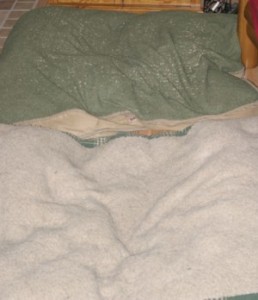 3). The floor in Our Little House is wall-to-wall dog beds. Really. There are dog beds in The Belle Writer's Studio as well, but it's a bigger, more open space, so it's not quite wall-to-wall.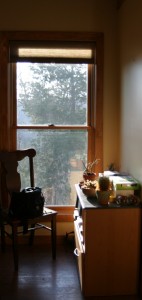 4). This window in The Belle Writer's Studio, as well as all of the glass in the doors are permanently imprinted with dog nose slobber and prints. This window is especially vulnerable as it is about 1 ½ foot off of the floor, so all of the dogs can easily sit and watch squirrels and birds in the woods in back of the studio. No amount of washing multiple times a day will get rid of the prints.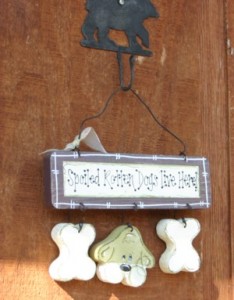 5). This sign says it all. Spoiled Rotten Dogs do Live Here!
Ok, LL community, what are the signs that your home really belongs to your pets – dogs, cats, ferrets, fish, birds, or whatever you may have!? Or, if you don't have pets, what's a sign when you go to a neighbor's or relative's home?