Home Farming Movement at Our Little House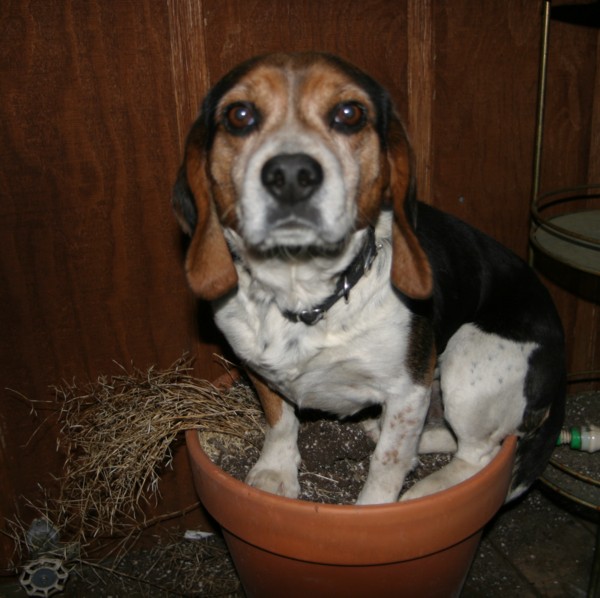 Spring arrived at Our Little House last week and just in time to put me in the mood for gardening.
A couple of weeks ago, I started seeing a television commercial for the "Home Farming Movement," but I kept forgetting to look at the website, until this weekend.
Turns out, it is a marketing gimmick by Triscuit crackers, but the site still has some very useful information and they have declared today Home Farming Day.
We have very poor, rocky soil on the side of this mountain, which means we would either have to do a raised bed veggie garden or container garden here.
After failing miserably at container gardening two years ago, we decided to go in with our friends and neighbors last year, who allowed us some space in their huge garden at the top of the mountain.
The problem was that I sometimes could not get up there as soon as things ripened and although it was just a little more than two miles away, still proved very inconvenient. It would be even moreso this year as I still do not have my Baby Blazer fixed from last year's crash.
So, after going to the Home Farming Movement website, I decided to give container gardening another shot. I have had luck the past two years using two containers that came with one of those upside down tomato kits Dale bought for me one Mother's Day.
I spent part of this weekend collecting all of my containers and emptying them of some of the old soil that may not have been conducive to my first effort.
The next step will be purchasing more soil, along with some tomato, peppers, lettuce, radishes and green onion plants and seeds. Some of these probably should have been planted already, but I think it is still early enough for the spring crops.
They are predicting another unusually cold spell for this coming weekend, so I decided to wait one more week to plant.
Our local farmer's market is battling with the government over parking spaces on the square and rules governing non-edible food items, but it did open this past weekend. With any luck, my containers will produce some great stuff this summer and my buying at the local health food grocery and farmers market will be limited.
Have you started planning your garden yet? Do you plant in the ground, raised beds or container?