We, the People
I apologize to anyone who tried to comment the other day and could not. Gremlins seemingly took over and changed the settings on the site. Everything should be good now. If you are still experiencing problems, please let me know: fivecoat@ozarkmountains.com We don't want anything interfering with the lively discussions we get going here at Our Little House community!
_____________________________________________________________________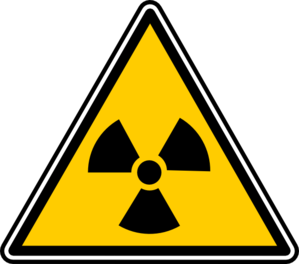 As everyone is in the world, Dale and I have been watching the horror unfold in Japan for almost a week now. The images coming into Our Little House of the destruction are really too horrifying to comprehend and I've been moved to tears more than once.
Our thoughts are certainly with the people and all living creatures there.
From the very first moment we heard about the failure at the nuclear plants, we've been bewildered as to why such unstable and potentially unsafe reactors were built on a coastline with not hundreds, but thousands of years of recorded earthquakes and tsunamis. One report focused on the fact that the Japanese didn't even build anything next to the coasts until well into the 20th century because of the high risk of apocalyptic disasters such as the one we are witness to now.
This article, which features an interview with a former nuclear industry executive, is really frightening.
America, nor I imagine, other countries, are immune from such shortsighted planning and pillaging of natural resources. We only have to look toward our own coasts and fault lines to see our country has done the same.
As for pillaging and destroying natural resources, we only have to look toward our own state of Arkansas, where natural gas companies have been ordered to suspend a drilling process called "fracking" as there is some evidence the process has been responsible, at least in part, for over 800 earthquakes that have shook our state, the largest last month measuring 4.7.
Fracking is a process by which water is pumped deep into the shale of the earth at high- pressurized rates, which cracks the shale and releases the gas. Some scientists believe – although the companies and natural gas industry is predictably saying it isn't so – that the increase in drilling near the New Madrid Fault and other nearby faults, have lead to the increase in seismic activity in recent months.
My completely unscientific reaction is "Well, duh." I'm not quite sure why we would not expect Mother Earth, a living, evolving planet, to react in some way to literally being cracked from the inside out.
It seems to me that rather than continuing to build plants that even if were completely disaster proof, would still pose a threat with radioactive waste and drilling to break the core of our planet, we should instead learn to live within our energy means and figure out a better way.
However, I don't foresee this happening anytime soon because it is "We, the People," who have developed a glutinous, addicted appetite for energy, using it as if we don't have a care in the world about how we will get more or from where.
As a result, we haven't demanded anything more of our policy makers in energy decisions. Congress itself even recently reversed sweeping environmental changes within their own lunchroom because some thought it too cumbersome to use biodegradable paper dishes and flatware.
So, instead of bringing their own reusable plates and silverware and (gasp) washing them, or maybe donating a portion of their salaries to hire a dishwasher, they went back to Styrofoam and plastic.
Energy efficiency and sustainability, like everything else, has adopted the NIMBY (Not in my Backyard) policy. It's ok as long as it doesn't inconvenience "me" in any way.
It is We, the People, as it was in the beginning of this country, who needs to buckle down and make the hard choices. We are going to have to adopt a different lifestyle, each of us making the small changes, even if it is just combining trips so we aren't hopping in our cars for more than one trip a day, using cloth grocery bags or turning off the lights and electronics when not in use.
For those of us who can financially afford to do so, implementing bigger changes such as installing energy efficient appliances, HVAC systems and buying hybrid vehicles will help even more.
Only then will we be able to demand that our government officials follow We the People's lead, showing them we are serious about finding a better way to avert such disasters again.
How have you been feeling since the disaster in Japan? Do you worry about nuclear fall out and America's current course of intending to build more nuclear energy plants?