Are Some Chemicals Good for Us?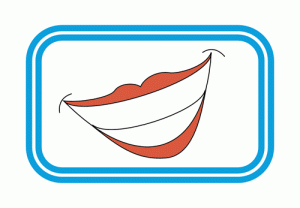 When I kept that dentist appointment last week, I learned once again that I have yet another cavity, the second since moving to Our Little House nearly four years ago.
Dale and I both have issues with grinding our soft teeth and as a result, I've had to have one crown so far and have two more scheduled. Dale has had to have so much dental work done since moving here I couldn't tell you what all it has been, but I know it has included several fillings.
My questions is why, after years of good check ups in Kansas City did we start to have cavities again?
When we moved here, fluoridated water we drank all of our lives was no longer available. I also stopped using fluoridated toothpaste, opting instead for a natural brand containing little more than baking soda from our natural food store.
Was this the wrong move? Do some chemicals actually do what the government says they will do for us?
Both of our families have a history of bad teeth. My Depression era parents had poor diets well into their teens and both smoked. By the time I was born in their late 30s, both had dentures. My siblings all had horrible teeth and have had extensive dental work. Dale's family history is similar. As well, Dale had a history of irregular dental visits until he met me at age 18.
The point is, I think our teeth may have needed all the help they could get and that could have included the fluoridated water we were drinking all of our lives from the tap.
Then again, it could just be another side effect of getting older.
I've researched online and the information I came up with in regards to fluoride is that there is no scientific studies that I could find that says there is a link between fluoridated water and any illness. The exception to that is that too much fluoride can hurt teeth and bones. But the CDC recommends exposure to fluoride as a means to preventing cavities for both children and adults.
The websites I found discounting the use of fluoride were natural remedy websites, all of which did not have scientific sources or studies linked to their claims that fluoride raises the rate of cancer or causes other health problems.
There are some things I think are worth the potential health risks. Microchipping pets, for example. The risk of tumor around the injection site is so small compared to the risk a pet will get lost or stolen and end up in a high kill shelter, doomed if they have no identifying chip.
I like our dentist, but I don't like the pain of cavities, injections or the drilling required with fillings, so I am leaning more toward going back to fluoridated toothpaste and a rinse to make up for the lack of fluoride that is no longer present in our drinking water.
What do you think, readers? Do you go ALL natural or are there some things worth the risk?