My Book List at Our Little House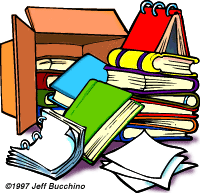 I know many of our Living Large community love books as much as I do. This weekend, I rearranged our bedroom so that I will have a reading light by the bed. I find that I sometimes want to read before I sleep and hopefully, this will help me get through more books this year.
As promised, here are the books currently on my list. It is an eclectic mix of reading for fun, books I need to read for book reviews on Rescue Me, my K9 Cuisine blog, and books I'm into for growth:
Pit Bull Nation, by Cindy Marabito
Dog Inc., by John Woestendiek
Marrying George Clooney, by Amy Ferris
Project: Happily Ever After, by Alisa Bowman
Redemption: Myth of Pet Overpopulation, by Nathan J. Winograd
The Intention Experiment, by Lynne McTaggart
Strangers Among us, by Ruth Montgomery
Conversations with God 1,2,3 by Neale Donald Walsch
A Metaphysical Interpretation of the Bible, by Steven L. Hairfield
If I get through these, it will take me over my goal this year of reading 10 books. There are also books for our bookclub here on the mountain, but I only read those if I find time between the meetings.
What's on your reading list for 2011? Tell us in the comments section of this post and I will draw a winner on Thursday, 1/6 for a copy of "Bag Green Guilt, 5 Easy Steps: Turn Eco-Anxiety into Constructive Energy," by Jen Pleasants. You have until Wednesday, 1/5 at 11 p.m. CST to comment. If your name is drawn, you will need to claim your book by Friday, 1/7 at noon CST by sending me your name and snail mail address. Sorry, international readers, this one is open to U.S. based residents only.