Chemistry Exam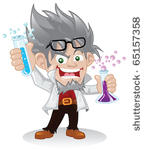 The results of a study released last week that showed pregnant women in the U.S. have high levels of dangerous chemicals in their bodies is no surprise to those of us who have been reading and studying the effects of environmental chemicals.
What was surprising is that some of these chemicals, including harmful pesticides and flame retardant chemicals were banned even before some of these women were born. It also is an "in your face" wake up call to the rest of us.
I heard the news during the national morning news program we always have on in the morning while Dale is getting ready for work. As I was loading his hot breakfast and lunch into plastic containers, I heard some of the chemicals come from heating food that is stored in plastic containers in microwaves.
Others come from non-stick cookware and other household items we have a tendency to accept as part of our daily lives.
Again, no surprise to me, but it did make me rethink our priorities when it comes to how we might be able to curb the amount of these chemicals in our own bodies.
I've been trying to convert all of our cookware for quite sometime, as well as eliminate the plastics from our lives by replacing Dale's lunch containers with glass.
Both are financially costly endeavors and can only be done in increments. As you know, I tossed the microwave out of Our Little House and I did push up buying some microwaveable glass dishes for Dale's lunches this week.
After reading this story, though, I wonder if anything we do can really help the issue of what dangerous things are floating around in our bodies.
I mean, if something that was banned in 1972 is still showing up in women who weren't even born yet, does it really make a difference for those of us who are older and thus have been exposed to these chemicals most, if not all of our lives?
I've wrestled with this question, especially when I think of people like my mother, who smoked a good 70 years of her life, used non-stick cookware unabashedly, ate tomatoes coated with pesticides by the bushel throughout the summer months every year and used many household chemicals in her routine cleaning. Still, she didn't succumb to any chemical related illness, her lungs simply gave out after smoking for so many years. Her doctors told us her other organs were as fit as that of a 20-year-old.
I've also often wondered what a test of our own bodies would reveal against that of our neighbors who are the strictest of organic vegetarians (they only eat out once a year, on their anniversary at a far-away organic restaurant).
What do you think, Living Large community? Should we worry? Does it really make a difference to spend the extra money to buy organic and take other precautions?