A Method to my Completed To-Do List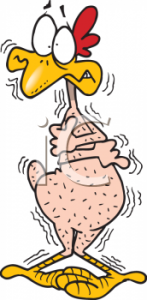 When I posted on my Facebook page last week that I had completed all of my decorating, shopping, wrapping, writing and mailing for the holiday season, I got comments such as "Wowza!" and "Do you hire out?"
While this early bird completion might seem like I'm very organized, let me say that this is the first time I've ever completed holiday tasks so early, even since our downsizing.
I would like to think moving to Our Little House has made me a more organized person, but the truth is that I'm a confirmed procrastinator and I'm usually the one driving the operators crazy at the direct delivery centers on the last day to order for holiday delivery.
There were three primary reasons for the early bird madness this year:
I don't have a car of my own right now, so I caught rides with my neighbor for shopping excursions. Since I have to get up and take Dale to work to keep the truck for the day and had to have it for another appointment in town last week, I also knew I had better get to the post office while I had wheels.
The weatherman predicted some weather for this weekend. While the harsh winds and bitter cold arrived, the snow, thankfully, did not.
With that weather predicted, we had things that had to be completed at home and I wanted the holiday chores out of the way. The older I get, the less skilled I am at multi-tasking.
We had to get wood brought down from the woodpile at the top of our property to keep Our Little House warm at least through the rest of this week when temperatures at their worst are in the single digits and not expected to climb above 40.
It isn't supposed to be this cold here so we also placed our small space heaters in the basement of Our Little House and the Belle Writer's Studio. They are turned on low, but it gives us some peace of mind knowing the pipes will stay above freezing and hopefully, avoid a break.
How about you? Where are you on your holiday to-do or winter preparation list?