Strange Nature at Our Little House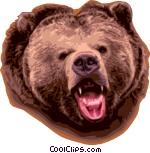 I read this summer about the momma Grizzly bear close to Yellowstone that attacked some campers while they slept. One person was killed and the bear was later hunted and killed. Her two cubs were taken to a zoo. It was determined the bears were starving and evidently, became desperate.
This article, by the Associated Press, warns hikers, berry pickers and campers to expect more of the same as bears come down from the mountains in search of food.
The reason, according to this article, is a beetle that is surviving warmer winters and killing the trees that produce white bark pine cones and their nuts, a staple in a Grizzly bear's diet.
We have black bears here, but at Our Little House and in the Ozarks Region, we've also started noticing strange behavior in nature this year.

Honeybees, whose numbers have been in decline in recent years, are swarming the hummingbird feeders in search of food. My aunt, who has kept hummingbird feeders since they moved here full time in 1999, says this is the first year she's ever saw bees swarming the feeders. She now keeps a separate plate full of her homemade nectar for them so the birds can also eat before their journey south.
My mother in law called last week to ask if I knew if raccoons and possums attack cats.
They live at the Lake of the Ozarks, about 3 hours north of Our Little House. They have two previously feral cats she's domesticated enough so they will stay around outside.
She said she heard a racket on her deck in the middle of the night and got up and a "bunch of raccoons and possums had my cats cornered on the table." She swears she doesn't keep food down, she feeds the cats and picks up and washes their bowls each time (and knowing her obsession for cleanliness, I believe that). I read on the Internet that raccoons will sometimes attack cats, especially if they're hungry, but raccoons and possums uniting into a gang? Strange.
And, there is of course, whatever happened to Emma. Again, my aunt has lived here for 11 years with nothing ever bothering her big dogs in her yard, a quarter mile from Our Little House. We built here in 2003 and while I felt more comfortable having the dogs in at night, there were nights they just wanted to bark at my aunt's dogs and sleep on the covered front porch or the party deck. I felt reasonably confident that nothing would bother them at the house.
I was also assured by our Department of Wildlife that neither bears nor big cats eat dogs, much less would not  "normally" risk coming into an area where there were 5 big dogs within a quarter mile radius. As horrible as it is for us to think about, the locals debunk pretty much anything the Department of Wildlife says.
What do you think? Is this abnormal behavior in the wild a product of global warming? Have you noticed strange behavior in the wild this year?