Shaking and Then Shaking it Off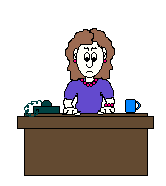 Some people may think that being out here at Our Little House in the woods saves me from having to deal with people in the outside world, but the truth is that I have a lot of interaction with people as a freelance writer.
I'm constantly calling people on the phone, if not meeting with them in person. I love learning and consider someone I'm interviewing a subject matter expert on whatever topic I may be writing about on any given day. I would even characterize most of my interviews as fun.
However, I am somewhat secluded from the outside world and I wrote last month about how I believe that quiet and peace has hopefully, made me a better person and a better friend.
I've also found that peace and seclusion works both ways and has made me less tolerant of the 1 percent of fools I have to call who aren't very pleasant. Friday started off with one such phone call. An attorney returned my call, so I was not expecting his call at that time and was working on another piece when he decided to grace my day with his presence.
It took me a few seconds to pull up my notes on the article for which he was calling. I asked him to spell his name for me so I would have it together with my notes, and more importantly, on my interview tape, he decided to take at least 2 minutes from his precious time to inform me that I had the spelling of his name in a previous email, inform me that when he makes a call he is prepared and tell me how important his time is.
I felt my face get hot and my hands shook. His time was not the only one that is precious, but I also take great pride in the fact that in over a decade as a full-time professional journalist, I haven't had one correction attributed to a story of mine in any publications for which I've written. I bit my tongue and as much as I hated to have to talk to him again, I decided the safest thing for me at that point was to move past his rudeness and schedule the interview for Monday morning.
It took me quite awhile to calm down.
However, my afternoon was countered with an act you can only usually find in the country these days. On the way to cover a meeting for the local newspaper, I realized Dale had left the hood to my '88 Blazer ajar. It was hot and I was in a hurry as I was running characteristically late, but I was afraid the hood would fly up before I reached my destination, making me all the later and possibly causing damage in the process.
I stopped in our very rural area to get it firmly closed and before I even returned to my vehicle, a passing neighbor (i.e. someone who lives within the 10 mile radius or so that makes up our rural volunteer fire district) and his wife had already stopped to ask if I needed assistance.
I decided the day balanced itself out.
While still gruff (I can handle gruff, rude I cannot handle), the attorney was better during our second encounter yesterday, even offering to send me additional information for my story.
Maybe he was having a bad day or his pet had just died or something. Who knows what sets people off? But it does remind me that while I still must deal with people outside of Campbell Town, that whatever their problem is, it isn't personal to me, so I should not let it ruin my day. It also reminds me to count the blessings of the people we have, or encounter, who are kind and thoughtful to whatever type of a day I'm having.
If someone sets you off, particularly in the morning, how do you keep it from ruining your entire day?