Book Goals Mid-Year: A Fail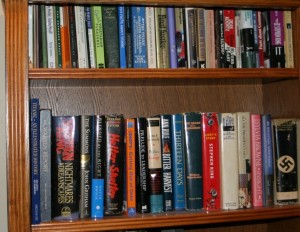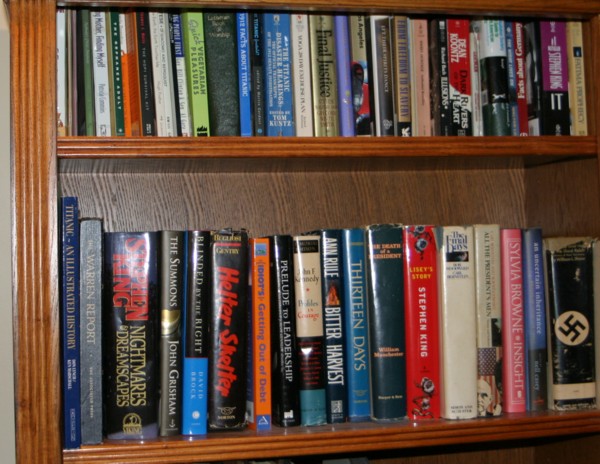 As you may recall, I made one New Year's resolution when the calendar rolled over to 2010: I wanted to read 26 books this year, which averages out to one every other week.
I've reminded myself again why I do not make New Year's resolutions. I stopped at five books when the weather warmed up. I only read what I had to read for work.
I was excited to jump back into my reading a few weeks ago with my book club's pick of "The Senator's Wife," by Sue Miller. I'm not normally a "Peyton Place" type reader, but I had skipped the two previous book club reads and instead went just for the conversation and food.
This was a bad choice to get me back into reading. I have one word for the book: Creepy.
Another woman at book club felt the same, only her word was: Ick.
It had to be one of the worst books I've ever read. I really hate this modern storytelling style of introducing an unlikable character and not giving the reader a reason to like them any better by the end. As a matter of fact, I started off not liking this character and ended up not only loathing her, but also being completely creeped out by her shallowness and lack of remorse for her actions. What's the point if the character doesn't learn and grow?
Only two of about a dozen women in our group liked this one.
So, onward and upward, our next book club pick is "Liberating Paris," by Linda Bloodworth Thomason, a book about a fun loving feminist who sets a small town in Arkansas on its heels (maybe I can learn something!) Initial reviews from a couple of group members were good.
We also have the book, "Lady," by Thomas Tryon on the docket, as well as "Sophie's Choice," by William Styron, so those will be my next reads.
At this point in the year I can only hope to catch up to half of my initial goal. Can I make 13? I'm already at 6. These books are still in my stack to read:
"The Shack," by William P. Young
"A Big Little Life," by Dean Koontz
"Breaking the Bank," by Yona Zelda McDonough
"Strangers Among Us," by Ruth Montgomery
"Marrying George Clooney: Confessions of a Midlife Crisis," by Amy Ferris
"The Intention Experiment," by Lynne McTaggart
"Pieces from an Active Life," The Bill McKibben Reader
Did you make a book reading goal this year and how are you doing? What's on your reading list or what have you read that is good so far?