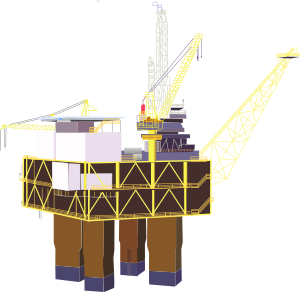 I know that the Gusher in the Gulf has every­one think­ing about the envi­ron­ment and our depen­dence on oil. I've been think­ing about it a lot at Our Little House.
If 9–11 didn't start mak­ing us think about it, or the sky­rock­et­ing gas prices that hit an all time high in 2008, I think this was def­i­nitely America's last wake up call.
Since my post about being depressed over the news, I'm sure many of us have found our own ways to deal with the dis­as­ter, to help relieve the pres­sure for the earth to give us  more oil.
Did you know that if every sin­gle American that dri­ves a car could reduce their dri­ving by 30 miles each week – in essence giv­ing up their cars for just one day – we could reduce America's over­all con­sump­tion by 20 percent?
After read­ing posts on two of my favorite blogs, one being on Rowdy Kittens and the other at Chezsven, I won­dered if going car­less just one day a week would pro­duce results?
Alexandra wrote on Chezsven that she wished there were a "no car" day in her town. A day when peo­ple could just take a break from the smell of exhaust, the rush of the world and appre­ci­ate the beauty of the world around us.
Tammy, over at Rowdy Kittens, gave up her car and lives a com­pletely car-free exis­tence. She's an envi­ron­men­tal hero in my book, but that's not pos­si­ble for a lot of us.
However, do we really stop and think if we need to haul our kids in gigan­tic SUVs to school, swim prac­tice or their base­ball games each day? Do we really need to hop in the car to run down to the gro­cery store for that ingre­di­ent – do we even need that ingre­di­ent to fin­ish that meal or can it com­bined with another errand some other time? Even if you can give up your vehi­cle for one day a week, com­bin­ing errands is also a very good way to reduce con­sump­tion even more.
Some of my fond­est child­hood mem­o­ries involve walk­ing home from school, stop­ping at the Turner Food Store for some candy and chat­ting with the phar­ma­cist at McDaniel's Drug Store.
I know par­ents don't feel safe allow­ing their chil­dren to walk many places these days, so why can't they take a break and walk to school with them or meet them after school? Who knows what you would notice or who you would meet in your neigh­bor­hood tak­ing a com­plete break from the car just one day a week.
Then there's the money you would save.
There are approx­i­mately 250 mil­lion reg­is­tered vehi­cles in the U.S. today. What if only half – 125 mil­lion – were to stay home for one or more day a week? What if 50 mil­lion of us would stop dri­ving just for a day?
When I started using cloth bags over two decades ago, my hus­band poo-poo'ed my mother and I, say­ing two house­holds couldn't make a dif­fer­ence. When I added up the num­ber of bags we had saved over 20 years, it came to about 10,000. Those were bags saved from land­fills and that's 10,000 bags that didn't use oil for their production.
I would say that's made a dif­fer­ence. Now is the time to do more.