What a Difference a Day Could Make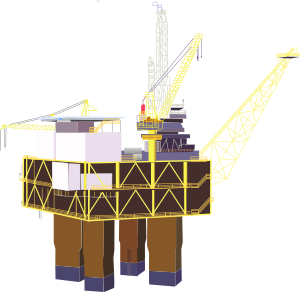 I know that the Gusher in the Gulf has everyone thinking about the environment and our dependence on oil. I've been thinking about it a lot at Our Little House.
If 9-11 didn't start making us think about it, or the skyrocketing gas prices that hit an all time high in 2008, I think this was definitely America's last wake up call.
Since my post about being depressed over the news, I'm sure many of us have found our own ways to deal with the disaster, to help relieve the pressure for the earth to give us  more oil.
Did you know that if every single American that drives a car could reduce their driving by 30 miles each week – in essence giving up their cars for just one day – we could reduce America's overall consumption by 20 percent?
After reading posts on two of my favorite blogs, one being on Rowdy Kittens and the other at Chezsven, I wondered if going carless just one day a week would produce results?
Alexandra wrote on Chezsven that she wished there were a "no car" day in her town. A day when people could just take a break from the smell of exhaust, the rush of the world and appreciate the beauty of the world around us.
Tammy, over at Rowdy Kittens, gave up her car and lives a completely car-free existence. She's an environmental hero in my book, but that's not possible for a lot of us.
However, do we really stop and think if we need to haul our kids in gigantic SUVs to school, swim practice or their baseball games each day? Do we really need to hop in the car to run down to the grocery store for that ingredient – do we even need that ingredient to finish that meal or can it combined with another errand some other time? Even if you can give up your vehicle for one day a week, combining errands is also a very good way to reduce consumption even more.
Some of my fondest childhood memories involve walking home from school, stopping at the Turner Food Store for some candy and chatting with the pharmacist at McDaniel's Drug Store.
I know parents don't feel safe allowing their children to walk many places these days, so why can't they take a break and walk to school with them or meet them after school? Who knows what you would notice or who you would meet in your neighborhood taking a complete break from the car just one day a week.
Then there's the money you would save.
There are approximately 250 million registered vehicles in the U.S. today. What if only half – 125 million – were to stay home for one or more day a week? What if 50 million of us would stop driving just for a day?
When I started using cloth bags over two decades ago, my husband poo-poo'ed my mother and I, saying two households couldn't make a difference. When I added up the number of bags we had saved over 20 years, it came to about 10,000. Those were bags saved from landfills and that's 10,000 bags that didn't use oil for their production.
I would say that's made a difference. Now is the time to do more.