Overwhelmed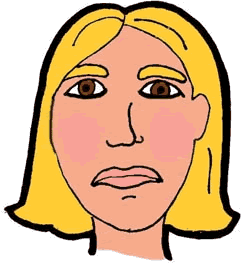 I have been feeling especially helpless and hopeless here at Our Little House lately and after speaking with many of my friends, they are feeling the same way.
A lot of it has to do with the oil spill – I call it the gusher- in the Gulf.
Although part of my job as an environmental writer is keeping abreast on what's happening to our planet, I declared last week on Facebook that I couldn't take one more story or see one more photo of tar balls washing ashore, birds covered in oil or dead turtles rotting on the beach (and many of my connections agreed).
However, as with most deep funks, this one isn't just caused by one huge disaster.
I think I'm on information overload.
Besides trying to protect what's left of our earth, one of my other passions is animal welfare.
Just as I must to keep work flowing in my green/sustainable living portion of my writing, I must also keep up on animal/pet welfare and the issues surrounding shelters, rescues and the pet overpopulation problem.  I've "hidden" some of the posts, which are just too graphic and too depressing. Yet, shying away from the news on both the environmental and animal fronts hasn't helped my business either.
So, although I tried to ignore the news, when I signed on to Facebook yesterday, I was met with at least three R.I.P.'s; these are notices that dogs formerly listed for possible rescue didn't make it out of the shelter. Usually it is due to lack of funds to pull the pets from the kill shelters, but in one especially sad case, it was because of a miscommunication between the rescue and the shelter, which kills 100% of the pets they have unless they are pulled by an approved non-profit rescue organization.
Additionally, I learned that one person I profiled on Rescue Me, who rescued a dog and declared the dog saved her life during a time of crisis, had gotten rid of the dog. Another person I profiled, who did a noble thing and rescued a special needs dog, subsequently did a really irresponsible thing and allowed it to breed with her boyfriend's dog. I'm worried for another six puppies of a breed so terribly exploited and mishandled.
I had a headache by the time I finished reading.
Thanks to Emily, over at Little House on the Southern Prairie and Tammy, over at Rowdy Kittens, who both posted about what we can all do to help curb our dependence on oil (and in Tammy's post, diversifying our income), I was able to make a little more peace with the state of our world, the gusher in the Gulf and my work (or lack thereof).
Thanks also to my handy debit card, I was also able to contribute to Robert, a dog at a high kill Georgia shelter who is scheduled to be killed this morning. A rescue needed $$ to pull him and I'm hoping all the right things happened and he is saved.
That's how I went to sleep last night.
Living Large readers are generally very environmentally conscious and aware of social issues. How has the gusher in the Gulf affected your outlook and helped you change your habits?