A Time Capsule Found in a Little House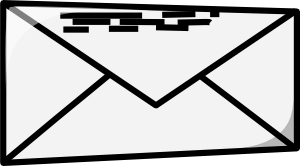 I read this article out of the U.K. about a man who found a letter from 1936 hidden behind the paneling of his home.
You might remember, that I wrote a post last December about hiding a note to future owners of Our Little House in the wall of the Belle Writer's Studio before it was sealed with drywall. I did this as a kid too, having put a note about our family in the wall of our kitchen in our little bungalow as it was about to be sealed. I would imagine the initials my siblings carved in the drying concrete of the basement there is also still evidence of our family's lives there.
The woman in the note from Great Britain asked future owners to take care of her little house. Married with a new baby, she wrote with passion of her life and her home. I could identify with her hope that future owners would take care of the home where she lived with her family.
As I read this article, I imagined again what it might be like in 50, 60, 70, or even 100 years when someone decides to renovate our property and finds my letter and photos.
Have you ever left a note to be found in the walls, carved initials in drying concrete or otherwise left some time capsule in your home? If you're building, would you do it now?