The Closet Rotation
"Spring is when you feel like whistling even with a shoe full of slush" – Doug Larson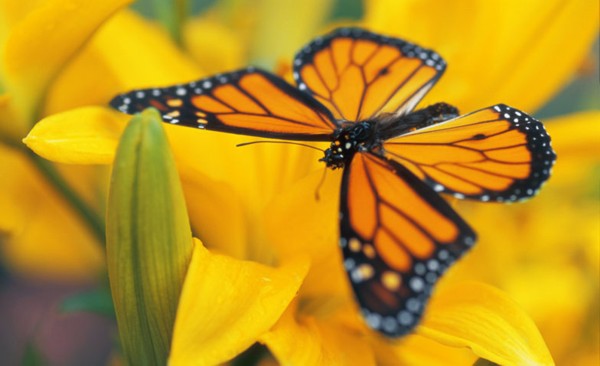 Well, we're beyond slush here, but we might get a sandal full of spring rain! It's that time of year again for me to rotate my closet and get out my spring and summer clothes.
I always know this because in the fall and winter, I leave just 2 t-shirts to wear, just in case there's an unusually warm day.
I've had to wash those 2 t-shirts twice as often these past two weeks, so it's time to get more out!
I complain about the cold in the winter, but I love the change of seasons, particularly since moving here to The Little House.
It seems I'm more keenly aware of the changes and part of that is because I have to make a conscious effort to rotate the proper clothing. At our house in the city, it was just a matter of going to another closet in another bedroom.
Here, I have to wash all my out-of-season clothes and pack them away, rotating the clothes out into our small closet for the new season.
I noted last fall when I pull my clothes out after months of having them packed away, it is like greeting old friends.
My summer wear largely consists of clothes I bought when we first built The Little House. I didn't want to drag clothes back and forth from the city, so I purchased several outfits of capris pants and woodsy-shirts that were my "lake clothes." Those clothes served me for the 4 summers before we moved here and this will be the 4th summer since we've moved here and I'm sure I can get more summer seasons of wear from them.
For Dale's side of the closet, his long sleeved flannel shirts get packed with my sweatshirts and sweaters and his small collection of button up cotton shirts come out.
My shoes don't change for around the house, the rocky terrain here requires closed shoes year around, but I did have two pair of favorite sandals for those occasions when we leave Campbell Town.
However, one of the straps finally gave out during a walking tour of my mother's old southside neighborhood in Chicago last summer. The other pair, well, they're ready for retirement as well.
Sandals are definitely one thing I will have to replace this year.
What's your favorite summer wear?
It's Giveaway Friday in celebration of Earth Day and I have a really cool giveaway this week from OKA b. Shoes, a product made from a zero waste plant in Georgia. Their shoes are regrinded from "well loved" pairs of shoes and combined with raw materials to create new pairs. They are also made in the U.S.A. and are providing much needed jobs to a southern town. The folks over at shoesthatloveyou.com are giving one pair of sandals, flip-flops or thongs from their summer collection to one lucky Living Large reader. You know the rules. Just make a comment in the comment section of this post between now and Sunday, April 18 at 5 p.m. CST. I will draw the winner and name you on the post on Monday morning. You will need to contact me by email by 5 p.m. CST on Tuesday, April 20 with your address, shoe size and shoe style choice from the website.