Modern Pioneers?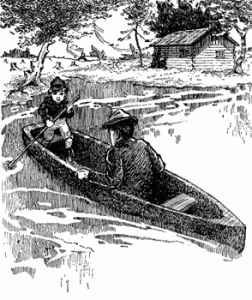 When I recently did a radio interview on living in a small space and trying to be more conscious of the environment, the host called us "modern pioneers."
While we've been called "homesteaders," by our county seat in relation to the taxes we pay on our real estate, I had never been called a pioneer before.
My Merriam Webster Dictionary defines pioneer as "one that originates or opens up a new line of thought or activity," or "an early settler in a territory."
I must admit that sometimes I do feel somewhat of a pioneer, or maybe a little like a 19th century housewife. Although I know I don't work near as hard as those tough women, I've felt a bit old-fashioned stoking the wood-burning stove in the winter. There's also been a lot of things I've never done in the course of our marriage that I've done since moving here. In the city, if I didn't have time to cook, we would eat our meals out. Here, for financial, logistical, and health reasons, I try to cook as many meals on the weekends as I can, or cook them in the crock pot.
Last Sunday, Dale had three of his grills going and we had a pot of salsa cooking on the stove making meals for the busy week ahead.
I've also had to resort to sewing Dale's work shirts, many of which were missing buttons and/or had torn pockets. I know, for those of you who really know me, crazy right? We simply cannot afford to rent uniforms from his current employer.
We even got down and dirty last weekend (after replacing the mailbox), trimming bushes and trees, planting some flower bulbs, and clearing brush from around the house.
But pioneer, no, I'm not beating our wash on rocks at the lakeshore. We certainly didn't "open up a new line of thought or activity" by inventing the idea of living in a small space, there's plenty of modern pioneers who came before us in The Small House Movement who've done that.
I'll leave my title as wife, Mom, writer, animal lover, appreciator of natural beauty, environmentalist, and someone who wants to live everyday as large as I can.
If you had to label yourself, what would it be?