Clearing out the Medicine Cabinet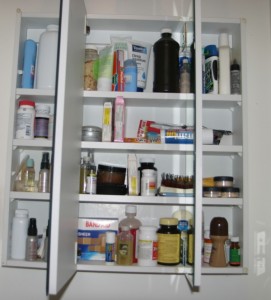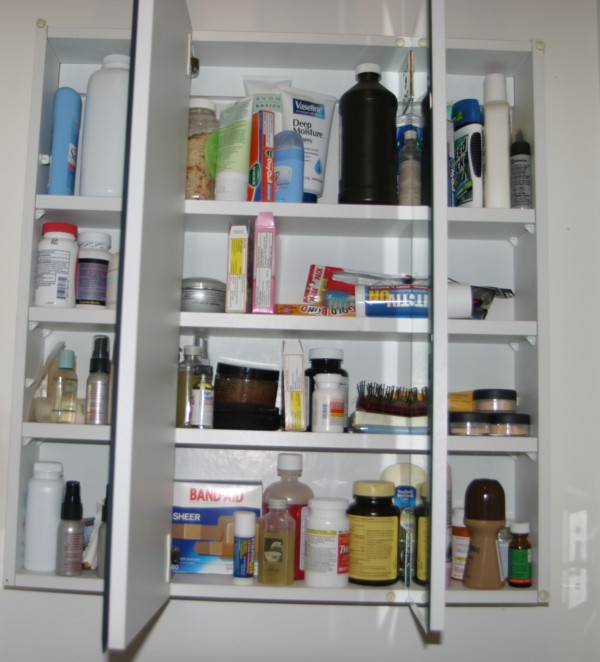 I really miss the energy I had well into my 30s. I could drive that Baby Blazer that 40 minute commute to my corporate hell, come home and still have the energy to clean out an entire closet, hang some wallpaper border or even paint an entire bedroom.
Good thing I have such a small home now, as those tasks are always relegated to the weekends (the longer the weekend, the better), or staycations.
This weekend, they're predicting rain, so it will be a good time to clean out the medicine cabinet and bathroom vanity, as part of my spring cleaning ritual.
When I clean out the medicine cabinet, I usually do have some outdated medicines that I need to dispose.
I've never flushed these down the toilet and I'm glad after reading this article last summer, blaming flushed pharmaceuticals for doping up fish, and even killing them, in our rivers and streams.
However, it just never felt right to simply throw them into the trash either. Yesterday, I started researching how medicines should be disposed of. The EPA doesn't have any recommendations, but some environmentalists did:
Crush the pills and mix them in with something such as coffee grounds, which will deter any animals from eating the powder.
You can also leave them in a securely closed container. However, remember that glass will break and plastic will crush in the landfill. Wild animals do forage through trash.
Thanks to our quest to have more natural remedies in our cabinet, this should not be as big of a problem for us next year.
How do you dispose of outdated medication in your cabinets?