Reducing Waste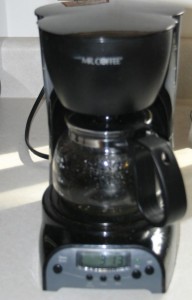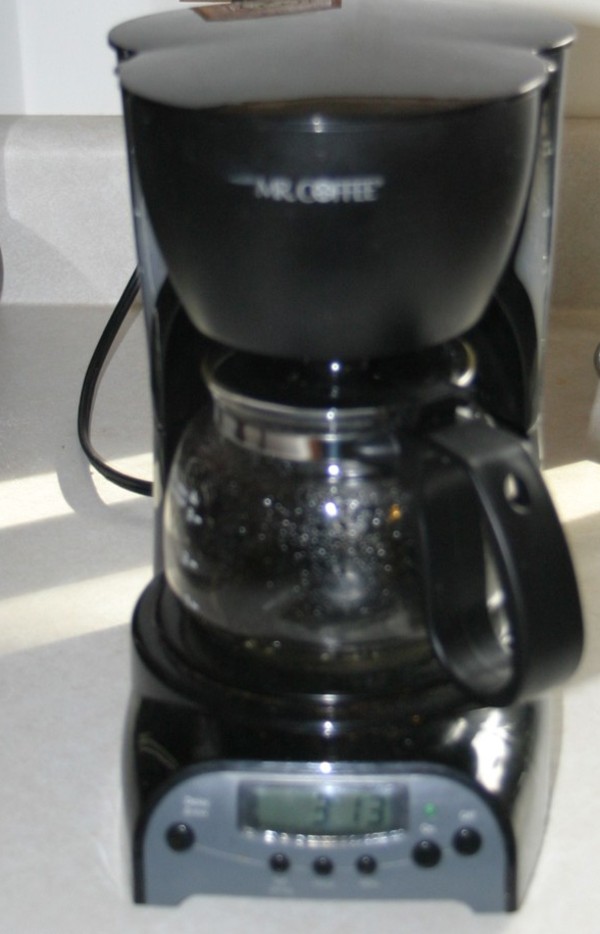 When I think about how I've changed since moving to The Little House 2 ½ years ago, it really kind of amazes me (and also disproves the old adage that you can't teach an old dog new tricks). J
Before Dale started his new job, he was taking care of most of the household chores, and while doing dishes, he broke my carafe on my programmable 4-cup coffee maker.
I wouldn't say I'm as die-hard of a coffee drinker as my mother, who would brew up to 4 full pots daily, but I do need my 4 cups in the morning and another small pot to keep me going in the afternoon.
Luckily, I have an older reserve coffee maker that I could use. The carafe on the older model wouldn't fit my programmable pot and it is also much slower in the brew process. I admit that I've been spoiled by setting my coffee so that is already brewed when I wake up. Waiting 10 minutes for the older model to brew about killed me some mornings!

When I began looking for a new carafe for the preferred coffee maker, I couldn't find one at Wal-Mart (the only store in town) and when I looked online, I found the replacement carafe for $9.95. Not bad, I thought, that is until I looked at the price of the entire pot, which was $19.95!
For only $10 more, I could have a whole new coffee pot and throw out the "old" back-up model.
What a waste, it is no wonder our landfills are crammed with items. Why in the world would a carafe for a coffee pot cost only $10 less than the entire pot, which also comes with a new carafe?
I may not have thought this way before our move. I probably, in all honesty, would have opted to just spend $10 more and get a whole new set up.
Although I've always had somewhat of a "green" mentality, it's almost easy to ignore waste in the city somehow.
Now that we're living in a beautiful landscape with literally thousands of miles of untouched forests, I'm more mindful of the waste we produce.
Of course, living in a smaller house also makes me more aware of everything that is brought into the house. As well, we have to watch every penny we spend now.
My new carafe came in the mail on Saturday, minus the whole new coffee pot.
Would you have purchased just the carafe or a whole new set up (be honest! I promise not to judge) How do you help control waste at your home?