We're Crying Uncle!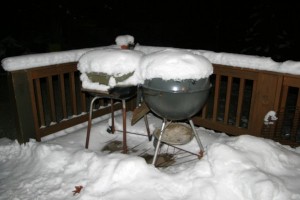 Alexandra, please contact me. You're the alternate winner of the battery and charger from Sanyo! I need your mailing address. fivecoat@ozarkmountains.com
________________________________________________________
When I was really small, I used to go into my older brother's room while he was listening to music just to tease him. Steve was 11 years older and like any teen, didn't want anyone invading his space, especially his bratty little sister.
He would chase me from his room at the back of our small bungalow and usually catch me somewhere near the dining room, lifting my small frame up and carrying me to the front living room where he would lay me on the couch and tickle me until I could hardly breathe, much less say the obligatory "Uncle!"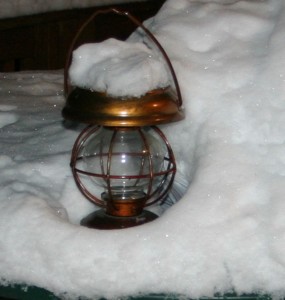 Steve would finally tire of the game and leave me with my face red and tear stained from laughing so hard. I would be exhausted and ready to do something else. Rarely did he cross the line to make me cry, which of course, usually earned him a scolding from our mother, although I had been the one to start the madness.
I've decided that El Nino reminds me of those games my brother and I used to play. They say El Nino is to blame for our colder and wetter than normal weather this year.  The cold and snow that visited us at The Little House on Christmas Day was the fun part, the "I want to play!" time.
Like knowing I had it coming after goading my brother into chasing me, January is the time we know we are going to get it. Even January in northern Arkansas can be brutal, so we just try to laugh through it. By the time the end of January rolled around, we were starting to grow weary of the cold and snow.
Nearing mid-February now, the game has gone on long enough and we're screaming "Uncle!"
We got socked with 9 inches of snow 2 weeks ago and had a couple days of mild weather before winter returned. The big storm that was predicted to come through here last Friday and went on to dump snow on the East Coast last weekend wasn't as bad here, but we got hit again with about 4 inches on Monday.
I always said when we lived in the city, that if we ever moved from there, it would be to someplace warmer, and until El Nino visited this winter, that had largely been true.
Sure, the first winter we lived at The Little House, we had an 8-9 inch snow that knocked out power for about 3 days and then the terrible ice storm of last year that left us stranded for over a week.
But these incidents were tempered with quick warming periods that allowed me to at least do the laundry and hang it out once every 7-10 days. After nearly two weeks of brutal weather, I finally had to do laundry on Sunday and find places to hang it to dry in The Little House. Hanging it outside gave me only cold, wet clothes.
The weatherman says our normal average temperature here should be close to 50 degrees now. Yesterday, we didn't get out of the 20s and today, they're only predicting a high of 32 degrees. The 7-day forecast only shows one day with highs in the 40s and a possibility of sun. There's a chance of snow again on Friday and Saturday.
We're done crying, "Uncle," El Nino! You've crossed that line and it's time for an intervention here. Move on and go back to the confines of wherever you came from, we're tired of this game and ready for something new.
How about you, readers, tired of winter and getting cabin fever?