The Keystone Cops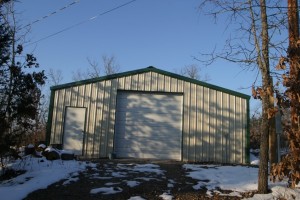 Where, oh, where are you S.A.B.L.E? I need your address to send your Sanyo batteries! Please email me today! fivecoat@ozarkmountains.com
Yesterday morning I had dreamed we had moved back to the city, so when I got up in my real-world oasis and made my way over to The Belle Writer's Studio in the dark and not yet having my coffee, I guess I was still a bit confused.
Sitting in the silence of the morning with Emma and Sade at my side, reading the latest news on my computer, I heard a thud that sounded like a car door slamming. This wouldn't have been unusual to hear early in the morning in the city as neighbors got in their cars and began their commute to work. Because my mind was still somewhere between here and there, I didn't give it another thought.
The dogs perked up.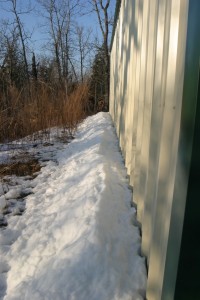 Another thud.
Wait a minute, my mind finally said. We're not supposed to be hearing car doors out here – especially at 5 a.m!
By now the dogs were at full alert.
Thud.
Now they were barking wildly at the door.
I went to the door, stepped into the darkness and listened.
Thud. Definitely coming from the metal outbuilding further up the drive. It sounded as if someone were slamming the door to the metal building, or maybe rummaging around.
"Dale!?" I called into the pre-dawn. No response.
Someone or something was definitely messing with the metal building.
As the dogs bolted from the porch into the darkness toward the building, I lept from the landing and went running for the house and woke Dale up from a sound sleep.
"I think someone's trying to break into the metal building at the top of the driveway!"
He jumped from bed, grabbing his shirt and looking for his glasses.
"House shoes!" He said. I grabbed them and we went running up the driveway in the ice and snow.
I didn't need a gun, he had two, one in each hand. I was the flashlight carrier in the pitch black.
We pretty much probably looked like the Keystone cops on a mission.
As we neared the building, the only things we saw moving in the beam of the flashlight were Emma and Sade, playing in a pile of ice and snow that had slid from the roof.
"That pile wasn't there last night," Dale said. "You must of heard it sliding off."
I tried explaining the dream and how my mind was still somewhere between our old life and our new one.
"That was a nice way to wake up," he said, grinning, as I cut off the path of the driveway back toward the studio.
It's been over 2 years and we're still getting used to the noises (or lack of) surrounding our new home. I guess too, that the stress of the city can still sometimes haunt us even when we're in the most peaceful place on earth.
Have you ever carried a dream into real life?