Assessing Those New Year's Resolutions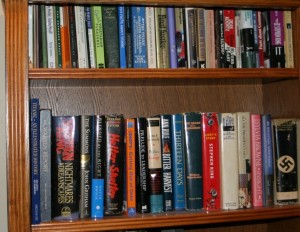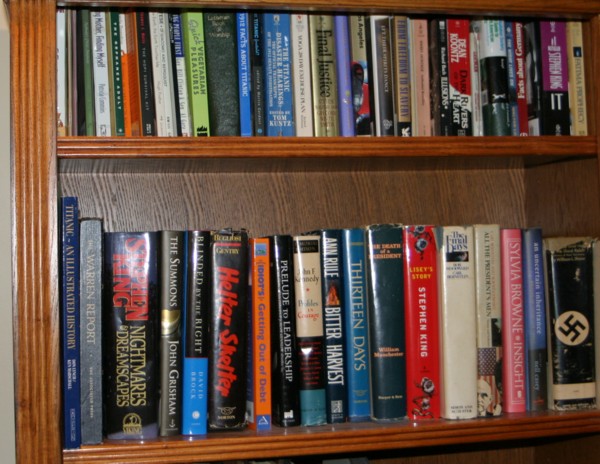 As I wrote a month or so ago, I only had one New Year's Resolution: Read 26 books, which is 1 book every other week. I took on this goal after my friend, Heather, almost made it to her goal of 52 books last year.
Within the first few months of moving to The Little House, I found a community book club through our volunteer fire department's newsletter. I've enjoyed meeting the neighbors (some of them live more than 10 miles away, but they're still considered neighbors here) and getting together with them once a month at their homes where we enjoy some appetizers and then a potluck lunch after discussing the chosen book for the month. The eclectic pick of books ensures that I read something I wouldn't normally pick, which is also a benefit of belonging to a book club.
The pick this month is "The Book Thief."
I had some trouble getting into "The Book Thief."  It took me at least 75 pages to get involved with the characters and to event actually figure out who the narrator was supposed to be. Although the book club discussion on it is today, I'm still in the midst of reading and will stick with it now.
I'm behind my goal of reading a book every other week. So far, I've read three full books this year:
"The Help," by Kathryn Stockett
"The Longest Evening of the Year," by Dean Koontz: I was disappointed in this one. It was a book about a woman who rescues dogs, but was probably the worst Koontz book I've ever read.
"Winter Moon," by Dean Koontz: This one was ok and kept my interest.
Next month, I chose "The Lovely Bones," by Alice Sebold for the book club read.
Also in my stack to read:
"The Shack," by William P. Young
"A Big Little Life," by Dean Koontz
"Breaking the Bank," by Yona Zelda McDonough
I also have some books on my list that will hopefully, help me improve my relationship with money in my life and help us permanently get out of debt. However, I've been putting those off until we have more of a set budget.
What say you, readers? What are you reading, or what is on your list? Now that we're almost 3 months (can you believe it?) into the new year, are you keeping what resolutions you might have made?
(Heads up: The next giveaway is going to be a book and it will not be a Friday giveaway, I'm going to shake things up a bit and do a giveaway on one of the other two posting days!)
If you want to read a tear-jerker story of animal rescue, click on over to my K9 Cuisine blog this morning and read how Amber's life was saved by someone who needed her as much as she needed them.