The Sounds of Home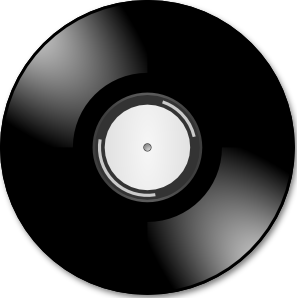 Congratulations, Kristi! Your name was the one I drew this morning for a signed copy of "Socially Responsible Investing for Dummies." Please email me by Wednesday, January 27 with your contact information. fivecoat@ozarkmountains.com
Today's post…..
When we moved, we anticipated the major things – how much we would miss our friends and family, Dale's long time job that provided us 4 weeks of vacation (and a salary to take them), even being 10 minutes from any major attraction or activity our big city had to offer.
What we didn't take into consideration were the small things, such as finding a good radio station.
We're big fans of music – Classic Rock to be exact – and since we've lived here in the Ozark Mountains, we have had a time trying to find a radio station we enjoy.
My love of rock goes all the way back to watching my big brother's pure enjoyment when the Beatles came on the radio. He finally bought me a cassette player/recorder and the new Cat Stevens cassette for Christmas one year and I played the song, "Peace Train" until the tape finally wore out.
That affair with rock grew and by the time in high school, I not only wanted to be a journalist, but a journalist for Rolling Stone. Like the millions of other high school journalists with the same dream, I never made it to Rolling Stone, not even freelance as depicted in one of my favorite movies, "Almost Famous," but my love of rock never subsided.
Sure, I have my extensive CD collection and my Ipod (I haven't gotten even ¼ of my CD's on the iPod and can only download when I'm in the city with a high speed wireless connection), but I still like the randomness of radio.
Besides that, when Dale and I are together, we both like listening to music while driving along and our CD player broke in our truck – right after the warranty expired of course- and the last time I tried to put a CD in it, I almost lost my prized Jefferson Starship Greatest Hits!
This weekend, while running the necessary grocery, bank, and post office errands, a basketball game came on the station we have tolerated for nearly two years. We aren't sports fans and were desperate to find anything else.
It isn't a horrible station, it's one of those pop/rock Top 40 hits type stations that play a little of everything. Staying current on pop culture isn't a bad thing and it did introduce me to some of the more contemporary rock artists, some of which I like a lot.
Sometimes though, I think if I hear Taylor Swift, Miley Cyrus or Tim McGraw one more time, I think my ears might start bleeding! (Sorry, readers, I loathe Country unless it is the really old classics such as Patsy Cline or even Alabama).
In the city, I had no fewer than a half dozen stations programmed into the truck stereo. Here, if I find a station out of Springfield or Little Rock, it will go in and out, depending where in the mountains we are and usually won't ever tune in at the house. (a very low quality "high speed" connection prevents us from streamlining on the Internet).
When we were looking on Saturday, we did find a wonderful new station out of West Plains, Mo., 93.9, Jack, which we also had in some form in Kansas City. Like the other station, it plays a wide variety of old and new, but only rock. Yay!
I'm so glad, as I can now listen to Robert Palmer, Skynard, Duran Duran and Fleetwood Mac in random succession and skip Miley's "Climb," Taylor's "Love Story," and Tim McGraw's "Living Like You Were Dying."
As we drove along, both of us enjoying the no-request Jack station, I turned the volume up to one of our favorites.
"This feels just like home," Dale said.
Who knew something as little as a radio station could make our new hometown feel like home?
(As a post script), when we returned home on Saturday, I noted the call letters and dial number and ran to my office to see if I could find our new station and after wiggling around that little wire on the stereo that acts as an antennae, I did (never mind I had to put my photography umbrella up on the table where the radio is and wrap the little wire around it!) but now I can happily listen to the station while I work too!
Have you ever thought about the little things that make your home, city or town "feel" like home?