Feeding my Soul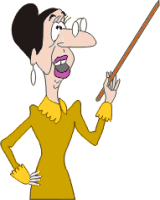 I had the opportunity to teach a writing workshop this past weekend. It was a very small group, but it still felt great. Teaching writing workshops is one of those things that nurtures my soul. I wish I had the opportunity to do it more here.
I got into teaching quite by accident, although becoming a teacher was one of my earliest dreams. I had some wonderful teachers throughout my educational years who inspired and nurtured my talents. When I began my freelance writing career, I joined a large writers group and when I had been into it only a short time, one of the facilitators told me that the leader of a night writers group at one of the large community colleges was moving on. She told me she thought I would be a good fit to take it over.
I had a bad experience once as a member of that night group and although I had done some teaching in the corporate sector, I wasn't sure I was even qualified. Still, I contacted the head of the continuing ed department and the rest, as they say, is history.
I led that group for several years on campus and developed more classes for the college.  I also led the group for several more years when I went renegade and decided to give myself more freedom and branch off from the college.
I converted the curriculum for online workshops, but I never felt as connected to the students teaching online. Part of the fun of teaching was meeting and getting to know the students.
I remember a lot of my students, but the ones who really stand out in my mind were the ones in whom I saw the talent and the drive to take their writing beyond the borders of their own journals and computers.
One student, a Muslim woman, took one of my workshops the weekend after the tragedies of 9-11. Still in shock over the devastation and in mourning over the thousands lost that day, this woman brought us all to tears when she read her essay about growing up Muslim in America. I assisted her with edits and urged her to send the piece to a local newspaper. The column not only ran locally, but also was syndicated in papers across the U.S. The woman quit her lucrative career as a healthcare executive and started her own consulting firm helping her clients with religious and cultural tolerance. Among her many clients is the military, she teaches officers about culture and religion before deployment to Iraq and Afghanistan. Another of her essays she wrote in one of my groups was recently published in an anthology of pet stories.
I've always told my students they need to think outside of the box and another one of them took the initiative and contacted a best selling novelist to see if she would be willing to read and critique his work. She was more than happy to help him and even gave him other contacts in the literary world.
And another of my former students wrote touching essays about her father's battle with Alzheimer's and her love for her land outside of the city. She recently became a regular columnist at a large regional newspaper.
There were many more, the essays, short stories and books in progress with great characters and plot lines I still hope to pick up at a bookstore someday.
I don't take credit for any of the writing or the successes, but there's nothing better for me than sharing my passion for writing and being able to help nourish the seed and watch it grow within someone else.
And what really mattered to me was if they accomplished their goals for their writing. All I needed to hear is what one said to me on Saturday, "This was great, much more than I expected," and I knew I had shared my passion adequately. My soul is fed.
What is one of your passions?