White Christmas at The Little House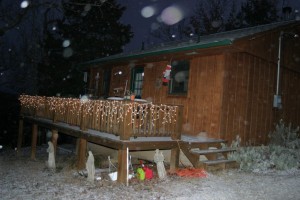 I couldn't resist getting up this morning and snapping photos of our first white Christmas at The Little House. We caught a dusting last night of the storm that battered the Midwest.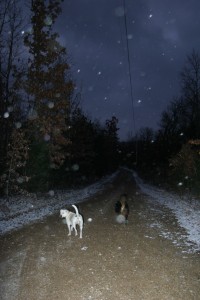 Here is a photo of Sade (left) and Emma on the road leading away from The Little House. It's a bitter cold Christmas morning here in Arkansas, so I'm not so sure the dogs didn't think I was a little crazy taking them out on the road in the pre-dawn.
Merry Christmas, everyone!