The Meaning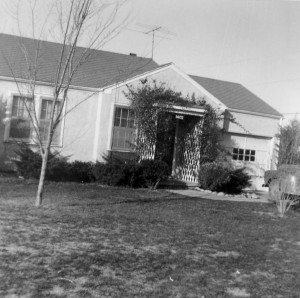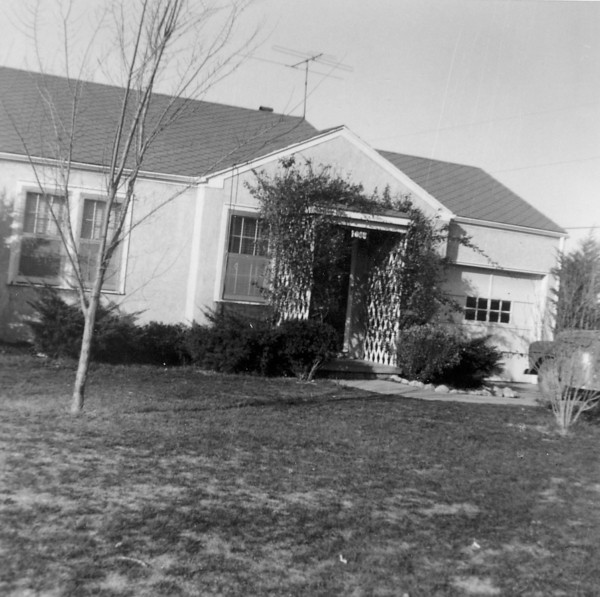 I always become a little nostalgic this time of year as the old Christmas songs and movies awakens the wonder I remember as I child. When I think of my childhood holidays, my mind takes me back to those spent in my parent's Little Green Bungalow; as opposed to the several we spent later in my teen years in the Big Brick Tudor.
The Christmases spent in the Big Brick Tudor were beautiful. My mother really had the room to decorate, but it is the cozy holidays in the Little Green Bungalow where my inner child's heart lies.
My mom loved Christmas, the decorating, shopping, wrapping, and especially when we opened our gifts. My parents came from the Greatest Generation and as a child during the Depression; there were many Christmases that Santa left only an orange and a few pieces of candy.
Their generation was the first to make sure their children had it better. We had a huge artificial tree in the living room. Mom had to remove all of the everyday decorations on one whole side of the room to make way for not only the tree, but also for all of the presents. We usually decorated the weekend either before or after my birthday, a rare occasion when my memories include my dad, who was usually too busy working two jobs, but made time to help decorate the home for the holidays.
One of my earliest memories includes one night when me and my oldest nephew (who was just 4 years younger), fell asleep as we laid on the floor under the tree looking up at the lights. There was also the year I was so sick with the flu that I didn't even feel like opening my packages. When I wasn't in the bathroom, my dad did it for me while I sat on his lap.
Mom's packages, like her entire life, were a work of art fit for a magazine layout. Until her hands became arthritic and her breathing became labored in her later years, there weren't gift bags at our house. If she didn't find something functional that fit the theme of the gift to decorate the package, she always had the most unique and beautiful package decorations. They were indeed almost too pretty too open – although we always did. I don't remember a lot of what was in those packages, but I do remember those beautiful wrappings.
The big tree in the living room wasn't the only tree in the house. I had one of those little white trees adorned with pink lights, ballerinas, and round ornaments in my bedroom and later, my mom added another tree in the family room with a toy soldier theme for her five grandsons.
On the last days of school before Christmas vacation, I would walk into the Little Green Bungalow – Bing Crosby (my mom's favorite) crooning on her big Hi-Fi stereo my dad bought her for Christmas one year in the 60s – and she would come running from the bedroom where the door was shut. It wasn't until I had the whole Santa thing figured out that I knew those were afternoon wrapping sessions.
At least one of my memories also includes the midnight candlelight ceremony at the Lutheran Church in which we were raised.
My husband has always been somewhat of a Scrooge during the whole holiday season, he bah-humbugs those silly clay animation holiday classics such as Rudolph, Frosty and Santa Clause is Coming to Town. He balks at my attempts to create our own traditions (though he always goes along). He groans when the news starts tracking Santa (as he did this morning).
I've known him for 30 years, but it wasn't until we shared Christmases in our own Little House that I figured out his problem.
He says he doesn't remember one warm and fuzzy from the holidays of his childhood. He remembers the presents, but not the excitement of the television shows, or the special feeling of putting up the decorations with his family, or sitting on anyone's lap in the dark just taking in the lights on the tree as I did with my parents, or the stable, safe feeling of the rituals and traditions. He doesn't even remember NORAD tracking Santa on Christmas Eve. I think this is just more evidence that this time of year isn't just about the presents. It's about the time we spend with family and loved ones, the memories parents help make for their children and if the spirit of the season is instilled in us at a young age, we will carry that with us and in turn, be able to still feel it and share it as adults.
I realize how lucky my mom was to have had a family that did that, a holiday spirit she passed on to me.
What are the best Christmas memories you carry?
I would like to take this time to thank my readers for discovering and following me on our journey of living large in our little house this year. If you celebrate Christmas, I wish you the best filled with memories you will also carry through a lifetime and pass on. I will return with new posts on Monday, December 28. I think I'll sleep in on Christmas and take a break from the computer for a day.  If you have Living Large withdrawal, feel free to browse the archives this weekend, there's a lot more stuff on living large in a little house there!