Room for the New Stuff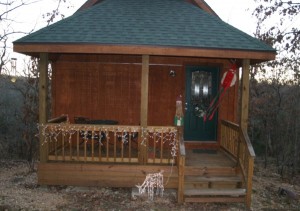 If you celebrate Christmas, I hope you had a very Merry one, and I hope, if you had the opportunity for some time off, that you enjoyed some down time with family and friends, hearth and home.
The thing about having a small space and celebrating Christmas is that you have to find the room to put the stuff you just got. Granted, we didn't get much stuff, I asked for things I needed from Dale – a bottle of good smelling burning oil, some lotions, and sweats (my work wear). We also got a few other things and lots of candy and various food items. Still, all of this stuff had to find a home in the pantry and closets to keep to my mantra of "a place for everything and everything in its place."
Some people purge items as they get new to keep clutter at a minimum. They adhere to the theme of "one thing in, one thing out." That's hard to do for food, you don't want to throw anything out that is still good. It's also hard for me to do with clothing as well. I've already purged what clothing I don't need or no longer wear, and those sweats I'm replacing with the new only have a few holes in them, certainly not enough to reduce them to rags yet. They are still great for working out in the yard or even just lounging around the house.
I found yesterday that this is where the storage areas really come in handy. We store anything that should go in the house, but we don't use everyday and have no room for, in the basement of The Belle Writer's Studio. It's just a short trek from the house to the office and I would rather make the walk and keep my sanity having an uncluttered house.
A friend of mine also gave me a great idea yesterday. She cleans out her fridge, pantries, junk drawers, and medicine cabinets before the first of every year. While my pantry stays pretty well purged, it's always a good idea to set time aside every once in awhile and take stock of canned goods etc. and move the oldest to the front to ensure use before expiration. There's also no doubt I still need to reorganize our laundry closet – which has shelves we use for storage – and the medicine cabinet.
Looks like I know what I'll be doing on New Year's Eve.
How about you? What is your way of bringing in the new from Christmas and dealing with the old? Do you purge at certain times of the year?