A Day of Thanks
There's a little thing going around on Facebook to take each day of this month before Thanksgiving and give thanks for something in your life.
Today is Veteran's Day, the day we remember those who have served in the military, and I can't think of a better reason to say "thank you" to someone.
I come from a family with a long military background. Ancestors on my mother's side can be traced back to Mad Anthony Wayne in the Revolutionary War.
For our family, this I the first time at least since the Civil War that we haven't had anyone serving in the Armed Forces.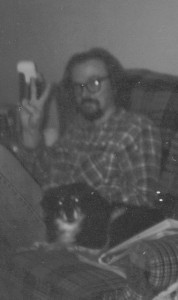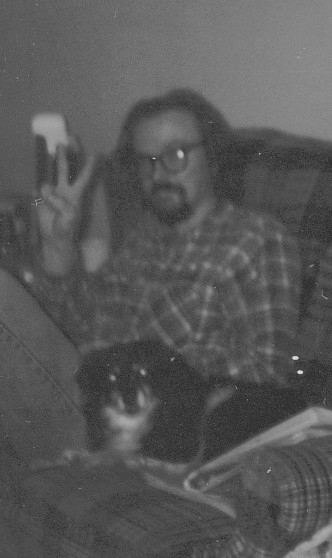 I won't be leaving Campbell Town today to attend any of the memorials or celebrations around town, but I will be thinking about the people I know who have served. Those who are no longer with us, from my great grandfather, who served in the Spanish-American War and great-uncles who served in World War I (I hope my readers in and around the Kansas City area will visit the National World War I Museum there, it is truly a treasure).  I will be thinking of my father, who left the family farm in Clarksville, Arkansas at 16 to join the military and ended up serving during World War II. He and my mother are now both buried in Ft. Leavenworth National Cemetery.
I will remember my brother, Steve, who served in Vietnam and later died as a result of problems resulting from PTSD. I'm so honored my book club chose to read and will discuss on Friday "No Immediate Threat: The story of an American Veteran," the book I wrote about his life and death.
I'll also be thinking Dale's uncle, who also served in Vietnam alongside his cousin, both succumbed just months apart last year from Agent Orange related cancer. To his daughters, we remember your dad and Dale misses his Uncle Mike very much.
I'll be thinking too, of my nephew, Kirk, who served in the Navy during the Persian Gulf War. Thank you, Kirk, for following in your grandpa-dad's footsteps and serving your country.
Of course, I'll also be thinking of all of those people who have served and those that have lost their lives in these wars, and of those who died at Ft. Hood last week.
To all of my readers who are veterans, thank you for your service, and to all of those who are not, remember to hug and thank a veteran today.
This is their day.
In the comments section, thank a special veteran in your life today.