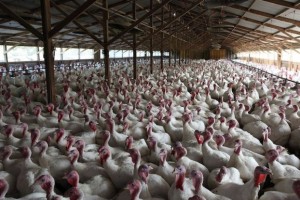 When a friend posted on Facebook the other day about the recent con­tro­versy in New Jersey over ges­ta­tion crates for pigs and her hor­ror over the real­ity of fac­tory farm­ing, I thought, "How in the world can any­one not know about this?"
The post was a result of Jon Stewart's reac­tion to NJ Gov. Chris Christie refus­ing to sign a bill passed by the state's leg­is­la­ture to ban the diminu­tive crates, which keeps breed­ing pigs from being able to even turn around for most of their lives.
But then I remem­bered I didn't always know these things. Like most Americans, I was happy pre­tend­ing my meat orig­i­nated in that plas­tic wrapped Styrofoam plat­ter at the gro­cery store.
The fact is that unless you're buy­ing your meat – any of it – from local farm­ers who keep their ani­mals on free range, you're likely buy­ing fac­tory farmed meat.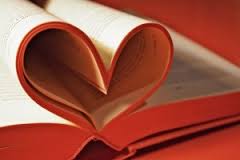 Living Largers love books and that's why I'm extra excited to announce that my book, Living Large in Our Little House: Thriving in 480-square feet with Six Dogs, a Husband and One Remote, And How You Can Too will be pub­lished by Reader's Digest Books and dis­trib­uted by Penguin in Fall 2015.
Living Large, the book, will have a lot of new tips on how to live well in a small space and empha­size that Living Large is a State of Mind, no mat­ter where you live.
The book will also con­tain sto­ries of other Living Largers. Kent Griswold at the Tiny House Blog is writ­ing the foreword.
I'm very excited and a lit­tle ner­vous. I'll be work­ing hard for the next four months get­ting this out to the pub­lisher so our com­mu­nity will have it by next fall.
Thanks to all of our Living Large com­mu­nity for your con­tin­ued sup­port and yes, the book will be released in e-book form as well!
Well, for the most part.
Our beloved Kansas City Royals lost the World Series on Wednesday night. After a 29 year wait to see them in another Series, it came down to a very heart­break­ing Game 7, bot­tom of the 9th, two out, man-stranded-on-3rd base-90 feet-away-from– the– tying-run-loss. I'm not a sports nut (and Dale doesn't like sports at all, but even he didn't resist the home­town enthu­si­asm for the Royals), my his­tory with base­ball goes back to my grand­par­ents who were die-hard Cubby fans in Chicago (this should tell you some­thing about how resilient my fam­ily is when it comes to losing).
My mom was even at a Kansas City A's game (before the A's were moved to Oakland) on open­ing day when she real­ized she was preg­nant with me. I have a lot of great mem­o­ries of Royals base­ball with my fam­ily at Kauffman Stadium. This team reignited my love for it. A lot of good things hap­pened in the city because of this team and for that, we are grateful.
On a bet­ter note, Living Large the book is a few more steps closer to real­ity. I hope to have an announce­ment about that very soon.
Finally, the week is end­ing with Halloween, which means two things at Our Little House. It is our tra­di­tional first pot of chili night, which goes back to when my mom would warm our bel­lies before we headed out trick or treating.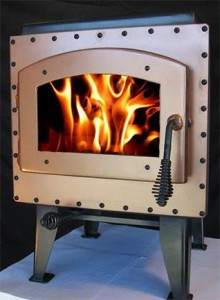 We had a lovely Indian Summer week­end and it was made even more spe­cial because my good friend, a woman I call my soul sis­ter, came and vis­ited. Kathy and her hus­band came down Memorial Day week­end to help us kick off our sum­mer of fun and it was great to have her back for prob­a­bly one of the last truly warm week­ends of the year.
It's the end of October and soon we will be fir­ing up our woodstove.
A com­pany called Gray Stove was recently brought to my atten­tion. They are a vet­eran owned com­pany and make stoves cus­tom to order, which includes lit­tle stoves for tiny homes.
When we built Our Little House, this stove wasn't around, but if it had been, I would have def­i­nitely checked it out.
We try, when we can, to sup­port American made and that this com­pany is owned by tal­ented vet­er­ans who have found a niche for their craft is great.
Check out their story here and if you're in the mar­ket for a wood­stove for a new tiny or a home you already own, check out their web­site.